MileValue is part of an affiliate sales network and receives compensation for sending traffic to partner sites, such as CreditCards.com. This compensation may impact how and where links appear on this site. This site does not include all financial companies or all available financial offers. Terms apply to American Express benefits and offers. Enrollment may be required for select American Express benefits and offers. Visit americanexpress.com to learn more.
Note: Some of the offers mentioned below may have changed or are no longer be available. You can view current offers here.
---
I've had the good fortune to travel to 44 countries on six continents, many in the last two years since starting the blog.
I rarely write about my trips because I'm better at writing about how you can earn and redeem frequent flyer miles for your dream trips. And there are other blogs where people give actual travel tips.
But the week I've spent in Cambodia has been so fantastic that I want to share the top ten foreign countries that I've enjoyed the most.
What are my top ten? What are the best miles to use to get to them?
Everyone has different travel preferences. I don't think anyone's travel preferences are more valid than anyone else's, so I do not like travel snobbery, which tends to take the form of deriding touristy places or activities. (There's a reason they're popular, you know.) But I do have my own travel preferences that I should probably mention, so you can see how applicable this list is to you.
Some things I look for in a country more than the average person:
Low prices. There's something about getting $200 worth of local currency out in Scandinavia and heading back to the ATM the next day to do the same that weighs heavily on me. I know everyone prefers low prices to high prices, but for me it borders on pathological. There is only one country on the list way more expensive than the US and two about the same level of expensiveness. The other seven are way cheaper than the US.
Natural beauty. I like the jungle. I like the mountains. I like the beach. I like accessible hikes to beautiful views. I like bike circuits through the countryside. I like safaris.
Nightlife. Some people are in bed by 9 PM, but not me. The more options there are to get a beer and meet some new people, the better.
Mega-cities. When I'm in a city, the bigger, the better. The more people there are, the more likely there will be some incredible neighborhoods, incredible ethnic enclaves, and just more things to do. Several of the countries on the list have multi-million person cities that I've enjoyed visiting.
Late light. There are few things I love more than a 10 PM beer in the park or a hot tub while the sun is just setting. Far north and south are a big plus for me as long as I can visit near the summer solstice.
Spanish speaking or English speaking. I've learned Spanish from traveling, and I've always preferred traveling in Spanish speaking countries because traveling is most fun for me when I can communicate with the locals. Countries that speak English as the national language or where most people speak it well (Scandinavia) are a distant second-best for me. Countries with very poor English skills beyond the tourist industry are my least favorite because then I only interact with the tourist industry.
Lastly, I know my list is influenced by how much time I've spent in each country. The top three on my list are three of the four countries I've spent the most time. Of course, part of the reason I spent so much time there is that I loved them, but part of the reason I love them is how much time I spent in them.
Some things I care less about that the average person:
Food. I love to eat, but I am mainly looking for cheap, tasty meals. I am not particularly interested in the novelty or authenticity of the food in each country. I know there are some foodie travelers, and that's a great reason to travel, though it isn't mine.
Hotels. The presence of a great hotel is almost irrelevant to me, since I rarely stay in them. In several of these countries, I have zero hotel stays.
Ease of getting around. Of course, I'd like a compact country all other things equal, but I take longer trips than most people, so I have more time to move at a leisurely pace, and I don't punish countries too much for having poor transportation infrastructure.
My Top Ten
1. Peru
This shouldn't be a surprise to anyone who has seen my Top Ten Things to Do, See, and Eat in Peru.
I've spent five months of my life in Peru because it has so much to offer:
Machu Picchu
Lake Titicaca
Amazon Rainforest
Ica Desert
Mancora Beach
Lima, population 9,000,000
And all of that at dirt cheap prices.
As a bonus for mileage collectors, all the US-based airlines categorize Peru as Northern South America, meaning it is very cheap in miles, as low as 30k American Airlines miles roundtrip.
Best Miles to Get to Peru: American Airlines at 30-35k miles roundtrip in economy and 60k miles roundtrip in business class. Try to fly LAN business class with your American Airlines miles to get a fully flat bed to Peru. Consider an open jaw like into Lima and out of Cuzco to save on intra-Peru flights.
2. Argentina
I've spent about seven months in Argentina, including six months last year, that I memorialized in Six Thoughts on Six Months in Buenos Aires.
Argentina has my favorite city in the world–Buenos Aires–with its cafe culture, night life, and steakhouses.
And Argentina has some of the most beautiful nature in the world. I checked out the Lake District of Patagonia and Iguazu Falls on my last trip, and I'm hoping to check out farther south in Patagonia on future trips.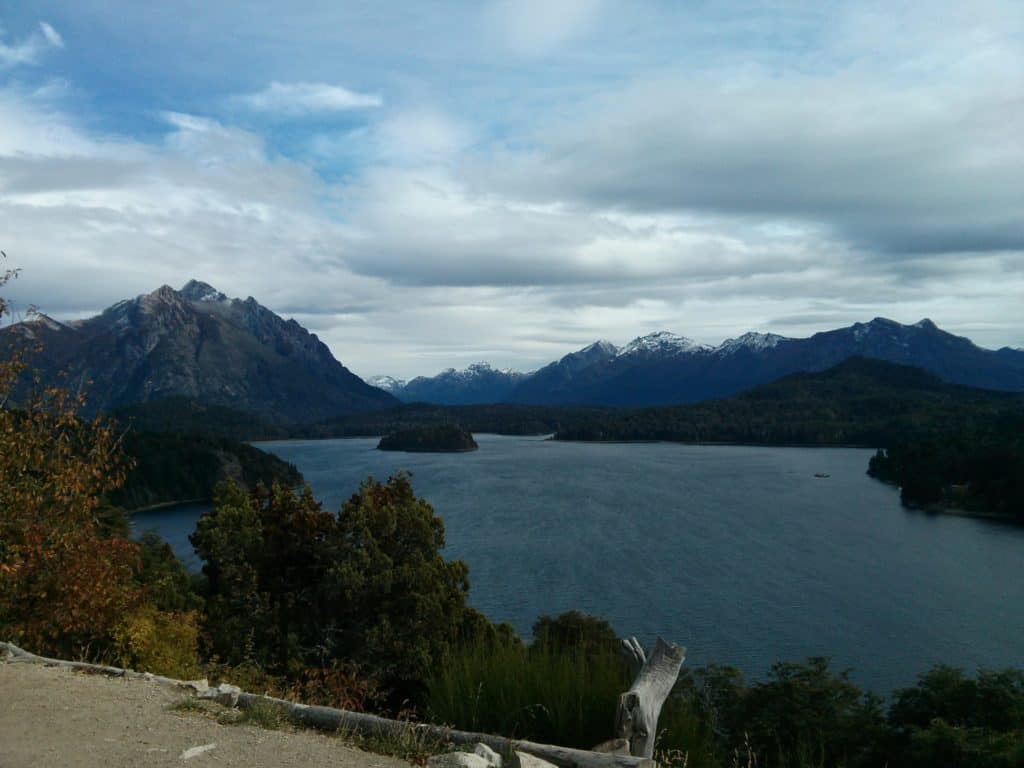 Best Miles to Get to Argentina: American Airlines charges 40k-60k roundtrip in economy, 100k in business and 125k in first. American Airlines has the best award space to Argentina, almost by default, since United's is so bad. Consider an open jaw of flying into Buenos Aires and back out of another city by tacking a LAN Argentina flight onto the return for no extra miles.

3. Spain
Spain made me fall in love with travel. I spent six weeks there one summer in high school, and I've since gone back for an incredible road trip down the coast with friends.
My favorite city is Sevilla, which is such a beautiful city with a riverfront that I still dream about. I also love Madrid and Valencia, though I'm not totally sold on Barcelona.
I've seen a lot of the highlights, but I want to go back for the trek to Santiago de Compostela one day.
Spain is for night owls, which suits me, and the cities all have vibrant public spaces.
Best Miles to Get to Spain: United or American miles. American miles offer cheaper prices in premium cabins and direct flights on Iberia. United offers more space overall, mainly connecting on Lufthansa in Germany.
4. Tanzania
For me, Tanzania has three highlights:
Serengeti Safaris
Zanzibar
Dar es Salaam
I rolled into Arusha, Tanzania without a safari booked, and promptly booked the cheapest safari I could find, $540 for four days. We had the slowest Land Rover by far, but we saw all the animals there were to see including the big five. My favorite animals were the giraffes and lions, and the coolest thing was watching thousands of zebras and wildebeests moving across the landscape. (Even the impromptu driver strike in the middle of the road on the first day was a positive addition to the safari. Watching the drivers, passengers, and transport minister hash it all out by the side of the road from the top of an oil tanker was unforgettable.)
Zanzibar's Stone Town is an impossible labyrinth of winding alley ways that you want to get lost in for days. The beaches outside of Stone Town were my first taste of the Indian Ocean, which is fantastic.
Dar es Salaam is probably the typical, hectic city that most people don't like but I love. The bustle of the inner city with its blaring mosques, and the tranquility of the coastal area that had the embassies and casinos was a nice juxtaposition.
I didn't even hike Kilimanjaro, which I must go back to do at some point.
Other things to love about Tanzania: cheap and almost everyone spoke conversational English in the cities.
Best Miles to Get to Tanzania: United has the best miles to fly to Dar es Salaam because the Star Alliance has the best African partners. United charges 80k miles roundtrip in economy and 140-160k in business.
5. Croatia
I've spent three days here, and I want to spend three more months.
Cliff jumping in Dubrovnik under medieval walls at sunset was the highlight of 2013 for me.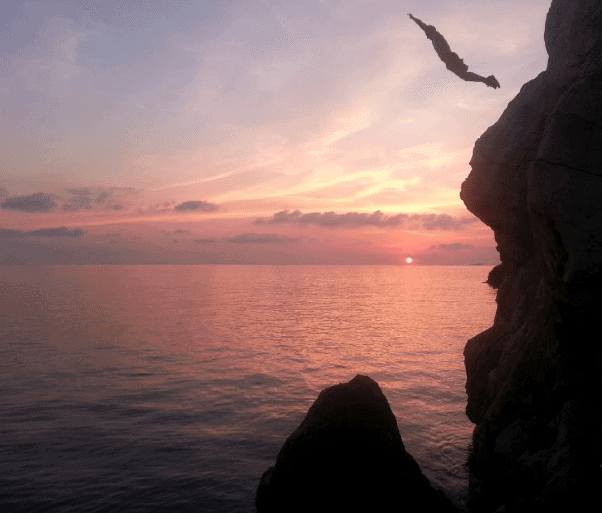 Zagreb was a small city, but had a really fun vibe with incredibly interesting people. It is also much cheaper than the capitals of Western Europe. English is widely spoken by the younger generations.
I would like to go back and travel along the coast for a few weeks.
Best Miles to Get to Croatia: United miles. Star Alliance has the best access to Europe, and Croatia Airlines is in the Star Alliance if you want to fly somewhere other than Zagreb.
6. New Zealand
New Zealand is one of the most incredible countries for outdoor adventures, and I only scratched the surface.
Auckland is totally skippable, I think, as it's the least interesting city I visited in Australia and New Zealand.
Wellington was a lovely capital city on the water. I enjoyed it, but I have a friend there, so for most people it probably wouldn't be as fun.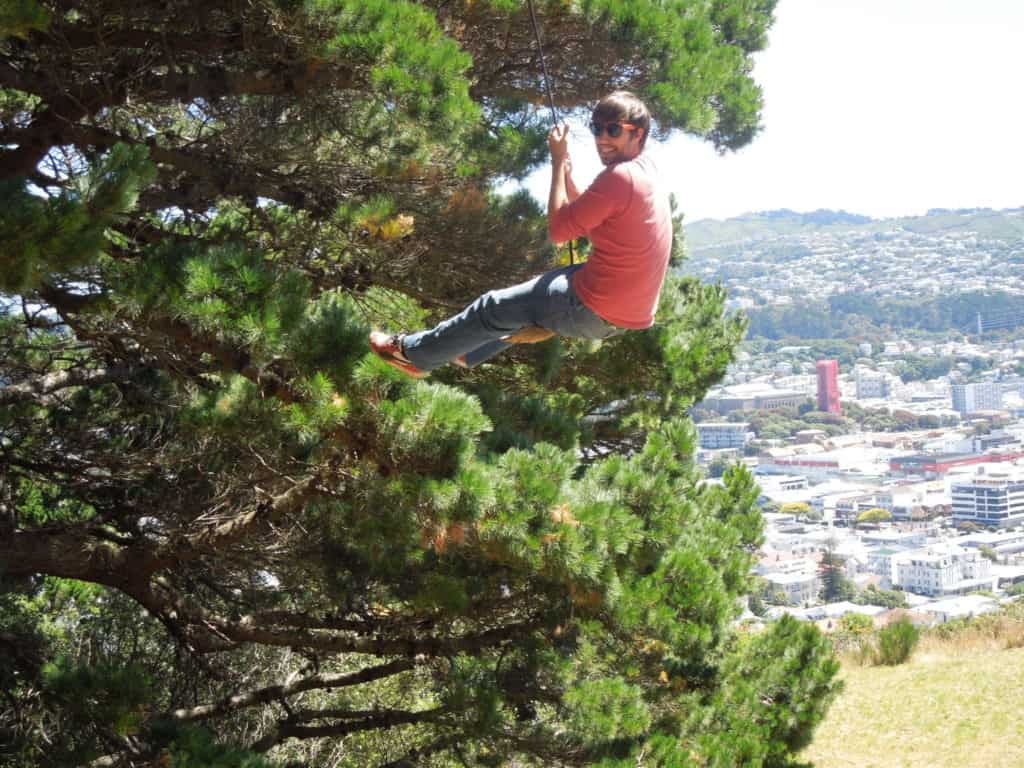 The highlight of New Zealand is the South Island. I only went to Queenstown, and it rained almost the entire time it was there, but I still could tell that Queenstown is special.
The hiking, biking, bungee-ing, and exploring options are endless on the South Island. And in the summer, it stays light until almost 10 PM in Queenstown, so you can fit more into your day than most places.
Best Miles to Get to New Zealand: For one person, the best miles are Delta miles to fly Virgin Australia to New Zealand. Air New Zealand is in the Star Alliance, but it never releases business class seats between the US and New Zealand to its partners.
7. Cambodia
Angkor Wat!
Of all the man-made things I've seen, the top two are Machu Picchu and the 1,000-year-old temples in Cambodia. Angkor Wat is the star as the largest temple, but all around Siem Reap and other places, there are 1,000 year old Hindu and Buddhist temples.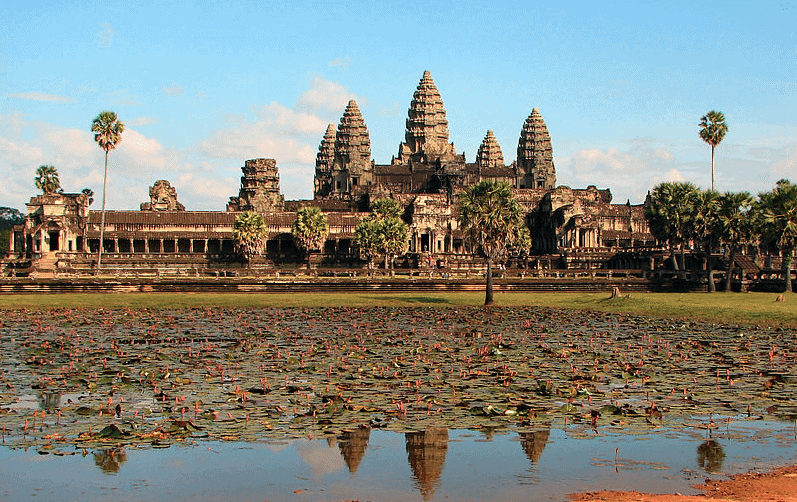 Cambodia is a fascinating country, scarred by the Vietnam War, Khmer Rouge, and military coups in the last 40 years. The country is still rebuilding from the mass slaughter of millions of its people and the thousands of land mines that remain in the country that cause deaths every year.
Through it all, though, the country with a GDP per capita below $1,000 tuk tuks on.
Prices in Cambodia are ridiculously low. Hire a driver to drive you to several temples for an entire day and pay only $15. Get a meal for $1. Stay in a hostel for $3. A draft beer at the bar is 50 cents.
Three to four days in Siem Reap to see the Angkor temples is a bare minimum for the country, and further exploration is rewarded. I'm in Battambang at the moment, which has its own 1,000 year old temples, a bat cave where you can see a nightly exodus of a few million bats, a "killing cave" where the Khmer Rouge tossed bodies like trash, and some of the world's last bamboo trains.
The drawback is that the level of English in Cambodia is extremely low (and better in Siem Reap than outside of it.) Even some tourist-facing positions are filled with people who can not "go off script" making a natural conversation almost impossible with most locals.
Best Miles to Get to Cambodia: Air China has good space two days a week from Beijing to Siem Reap that you can access as part of an award from the United States to Cambodia with United miles.
8. Poland
My trip to Poland and Ukraine for the 2012 Euro Cup was incredible, and Poland was the star.
I visited Krakow and Warsaw.
In Krakow, I had one of the best meals of my life. Each entree in the very poorly-signed restaurant that a local directed me to was about $3. Instead of considering a reasonable amount of food to eat, I considered a reasonable amount of money to spend was $9, so I ordered three entrees and ate every bite.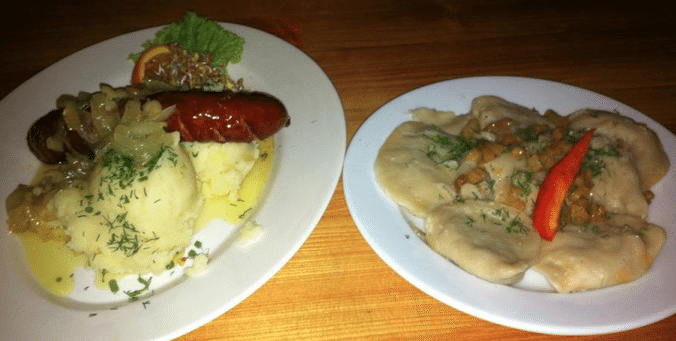 Outside of Krakow was Auschwitz, which stands out as the saddest place I've ever been.
Most people prefer Krakow to Warsaw, which was almost completely destroyed in World War II since Krakow has much older architecture. But I loved Warsaw as the thriving heart of the country with a really fun and inexpensive nightlife.
I also appreciated that Poland was extremely easy to travel in with English as the younger generations eschew Russian for English. And of course Eastern Europe is far less expensive than Western Europe.
Best Miles to Get to Poland: United miles. Star Alliance has the best access to Europe, and LOT Polish Airlines is in the Star Alliance if you want to fly somewhere other than Warsaw.
9. South Africa
Has any country changed more in my lifetime? From apartheid to majority rule in the last twenty-some years, South Africa is one of my favorite spots in Africa.
For me the highlight was Cape Town, which is the most beautifully laid out city I've ever visited with the iconic Table Mountain dividing the sections of the city and offering stunning urban and ocean views.
As I spent five days in Cape Town, I thought that was a place I could live for an entire summer. It's cosmopolitan, cheap, and beautiful.
Jo'burg and Pretoria were the heart of South Africa. I enjoyed a tour of Soweto's history and its current crop of entrepreneurs who offer the chance to bungee jump with views of Mandela's old home.
Pretoria was a sleepy capital, but Freedom Park is one the most moving and worst publicized museums–it's not exactly a museum–I've ever visited.
Best Miles to Get to South Africa: United has the best miles to fly to South Africa because the Star Alliance has the best African partners including South African. United charges 80k miles roundtrip in economy and 140-160k in business.
10. Sweden
The only really expensive country to make the list, Sweden deserves it as a place with the friendliest people, most beautiful city parks, and a really cool layout for Stockholm.
Tips to save money:
Get to the Systembolaget (state liquor store) during work hours to buy drinks to take to the park with friends instead of paying the bar prices.
The first time I went to Stockholm, I was traveling solo, and staying a bit outside the city center. Each day I took the train to the center, I made a friend on the train who would invite me to hang out with their friends for the day.
The activity of choice in Stockholm was to enjoy the beautiful summer days that lasted until 11 PM by going to one of the city's many green spaces with a bottle of wine. That's something I'm willing to travel for.
I could walk for days in Stockholm, through the old town, through parks, over the bridges, and from island to island. If only I could afford to stay there for days. A hostel runs $40, a hotel $300, and any sit-down restaurant will probably be at least $25.
Best Miles to Get to Sweden: United miles. Star Alliance has the best access to Europe, and SAS Airlines is in the Star Alliance with flights from the United States to Stockholm.
Which of your favorite countries made the list? Which ones did I miss?



Earn 60,000 bonus points after you spend $4,000 on purchases in the first 3 months from account opening.
Just getting started in the world of points and miles? The Chase Sapphire Preferred is the best card for you to start with.
With a bonus of 60,000 points after $4,000 spend in the first 3 months, 5x points on travel booked through the Chase Travel Portal and 3x points on restaurants, streaming services, and online groceries (excluding Target, Walmart, and wholesale clubs), this card truly cannot be beat for getting started!
Editorial Disclaimer: The editorial content is not provided or commissioned by the credit card issuers. Opinions expressed here are the author's alone, not those of the credit card issuers, and have not been reviewed, approved or otherwise endorsed by the credit card issuers.
The comments section below is not provided or commissioned by the bank advertiser. Responses have not been reviewed, approved, or otherwise endorsed by the bank advertiser. It is not the bank advertiser's responsibility to ensure all questions are answered.