MileValue is part of an affiliate sales network and receives compensation for sending traffic to partner sites, such as CreditCards.com. This compensation may impact how and where links appear on this site. This site does not include all financial companies or all available financial offers. Terms apply to American Express benefits and offers. Enrollment may be required for select American Express benefits and offers. Visit americanexpress.com to learn more.
Note: Some of the offers mentioned below may have changed or are no longer be available. You can view current offers here.
---
Delta allows one open jaw per roundtrip award that you can use to see more cities on a single award and to unlock free one ways.
Delta allows an open jaw to straddle two regions, so that your outbound can go to Bangkok in Southeast Asia and your return can start from Sydney, Australia. However Delta requires that the distance of the unflown open jaw be less than the distance between the origin and the destination of both your outbound and your return.
While Delta miles consistently get a bad rap, using the methods outlined in this post can allow you to see multiple cities on multiple continents on a single, incredible Delta award.
What is an open jaw?

What are Delta's open jaw rules?

Where is the value on Delta's award chart for open jaws?

How do you book open jaws on Delta?

How do you add a free stopover to your open jaw itinerary?

What is the best way to travel between open jaw cities?
Open Jaws Explained
You might be thinking, "I know what an open jaw is," but please read this because a lot of people miss one key point about open jaws.
Think of a round trip award as two one way trips. An open jaw happens when:
the city where you begin the first one way trip is not the city where you return at the end of the second one way trip OR
the city where you end the first one way trip is not the city where you begin the second one way trip
An example of the first type of open jaw is to start your trip in Los Angeles, fly to London, and return from London to San Francisco.

An example of the second type of open jaw is to start your trip in Los Angeles, fly to London, and return Madrid to Los Angeles.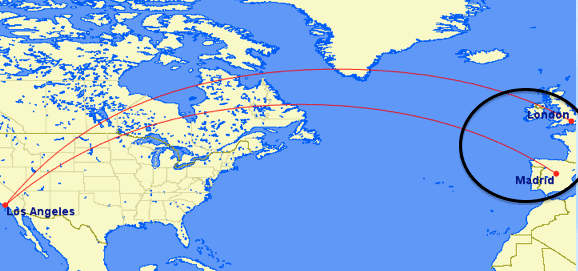 You can have both types of open jaws on the same roundtrip. For example, you can fly from Los Angeles to London and return from Madrid to San Francisco. (This is not allowed on Delta awards; all I'm saying is that a double-open-jaw roundtrip is a type of trip.)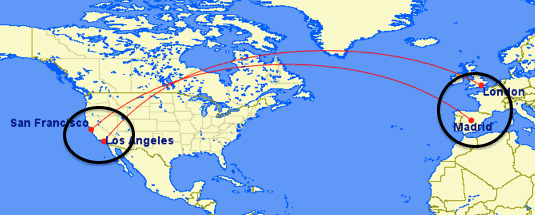 Open jaws happen at endpoints. Holes in the middle of your trip are just that, holes, and not open jaw.
For example, flying from Los Angeles to Atlanta, then continuing New York to London, then returning London to Los Angeles has no open jaws. However it has a hole between Atlanta and New York.

Holes are generally not allowed on award tickets.
Delta Open Jaw Rules
Delta allows one open jaw on all of its roundtrip awards, both domestic and international.
An open jaw within a single region is always OK.
If you want an open jaw across regions, like flying into Bangkok but returning home from Sydney, the key rule is that the distance between the cities separated by the open jaw must be shorter than the outbound one way and return one way.
Think about the three origin and destination cities involved in an open jaw routing as the corners of a triangle.

The only place on the triangle where there can be an open jaw is the shortest side.
In the example of flying Atlanta to Paris and returning Amsterdam to Atlanta, clearly the distance between Paris and Amsterdam is shorter than the distance between Atlanta and Paris and the distance between Atlanta and Amsterdam. Therefore, it would be a valid routing under Delta's rules.

Finding Value on Delta's Chart
Delta has made many changes to the SkyMiles program over the nine months.
Delta devalued their award chart in August 2013 for flights flown June 2014 or later.
Delta devalued their award chart again in November 2013, with no notice, by accelerating certain changes to their award chart for flights flown between February 2014 and June 2014.
Delta announced in February 2014 that they were changing to a revenue-based earning program in 2015.
Delta announced their 2015 award chart early, in March 2014, reversing a few of the previously announced devaluations for "Level 1" awards (previously Saver level).
Given all of these changes, it can be difficult to keep track of what the best Delta awards are. For a comparison of the four major US carriers award charts, which uses Delta's newest award chart, valid for bookings made starting on January 1, 2014, check out this post.
Booking an Open Jaw on Delta
When booking an open jaw award itinerary on Delta, it is important to perform your search segment-by-segment, and then put the whole award together at the end. Why?
Because Delta does not display the miles price on individual flight segments when you perform a multi-city search. This means you can't identify which flights have space available at which redemption level during a multi-city search, which can give you a nasty surprise once it finally displays the miles needed for the award.
I'll give three examples of booking open jaws on Delta awards.
Example 1 – Simple European Itinerary and Multi-Cabin Awards
Let's use the simple open jaw example of Atlanta to Paris and returning Amsterdam to Atlanta to demonstrate how to search and book an open jaw itinerary with Delta.
After navigating to the booking search tool on delta.com, you want to select the one-way tab, enter the cities and dates into the search boxes, and check the box indicating that your dates are flexible. In this example, we'll be searching for an award in the middle of March 2015.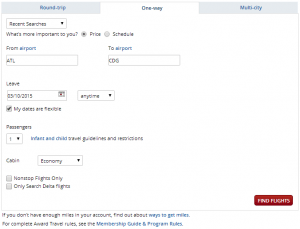 After clicking "Find Flights" you will be taken to the Award Travel Calendar. Here, you want to select a day with Saver Award availability indicated by the green shading. Click on the day you want and then click "Find Flights" again.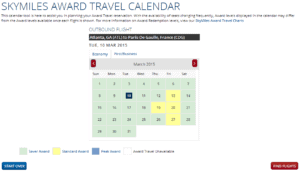 You'll be taken to the menu of available flights that you can select from. If you want, you can narrow your search using the filters on the left hand side of the screen, such as only looking at nonstop flights.
The number of miles you see next to each flight is the price required for a round trip award. For flights from North America to Europe, Delta's Saver Award level 60,000 miles round trip, so we want to find a flight that displays 60,000 miles. Once we find a flight that we like, click "Show Details" and make a note of the flight numbers.

We aren't going to select the flight, however, because we still need to find the return flight. Click "Start Over" at the bottom of the screen and repeat the search process for the return flight, Amsterdam to Atlanta. In this case, there is also great Saver Award availability in March. If you select March 17th, you'll find a great nonstop option on Delta's SkyTeam partner KLM. Again, note the details about the flight and click, "Start Over".

Now it is time to put the segments together into a single award. Back at the flight search page on delta.com, this time we'll use the multi-city award search. Enter in the dates of the flights we found, and since both of them were nonstop flights, you can click the nonstop only button, as well. Then, click "Find Flights".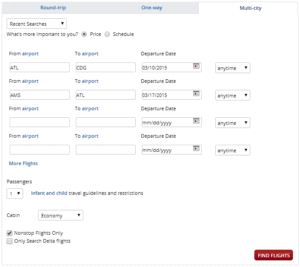 This time, you won't get the search calendar and the menu of flight options will look different. It won't show how many miles you need for each flight. Good thing we noted the flights that we wanted to select! Find the flight with the flight number that we noted and click "Select". Make your selection for the return flight as well.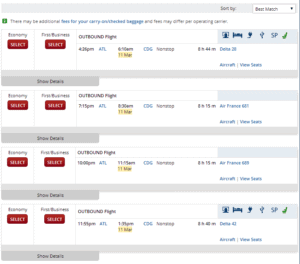 Now we are shown the complete trip of two segments, separated by an open jaw, priced at the correct round-trip Saver Award price of 60,000 miles and $61.10. From here you can continue through the booking process and lock in your award travel.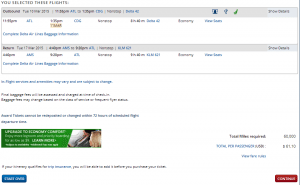 Example 2 – Multi-Region Itinerary and Free Stopover
Using the same search techniques as in the first example, let's demonstrate that it is possible to have the two cities that make up the open jaw cross geographical regions and also add in a stopover to the itinerary. Delta awards can have one open jaw AND one stopover, so adding the stopover should not increase the mileage needed to book the award.
For this example, we'll use the same Atlanta to Paris flight that we found in the first example but return to Atlanta from Nairobi with a stopover added in the connection city of our choice on our way back to Atlanta, since there are no direct flights between Nairobi and Atlanta. And we'll search for this as an all business class award.
Nairobi has a number of SkyTeam member airlines that fly into it, so we should have a fair number of choices in picking the connecting/stopover city on the return. You can always find the airlines that fly into an particular airport and the destinations they fly to on Wikipedia. Here is the chart for NBO: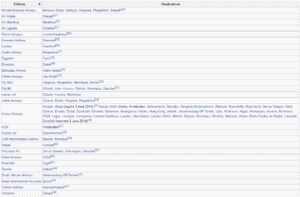 One of the airlines that flies to Nairobi is KLM. Just like in the last example, let's assume that Amsterdam is a city of interest for us. Also like in the last example, we'll search segment-by-segment for Saver Award space on each part of the desired itinerary before pulling it all together in a single award. In this case we'll search:
Atlanta to Paris
Nairobi to Amsterdam
Amsterdam to Atlanta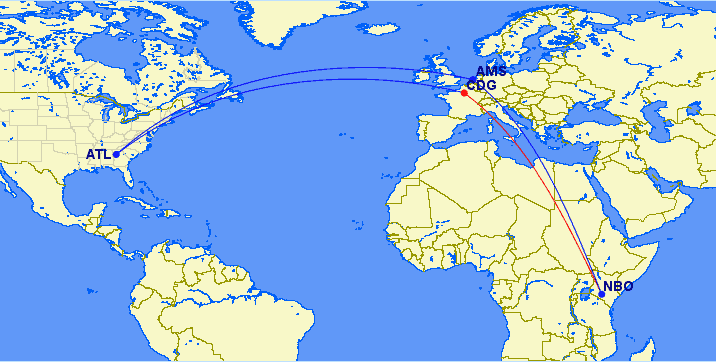 Again, there is great availability in March 2015. Once we've found the flights that we want and noted their flight numbers, we head back to the multi-city search and enter each segment with the date that we found availability.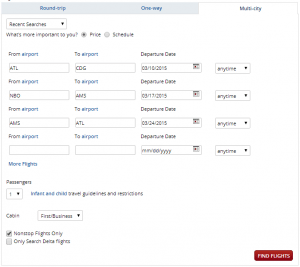 You can see the flight selections I have made in the itinerary summary below. You can also see that it has correctly priced at 132,500 miles and $101.10. That is 62,500 miles for half the roundtrip price to Europe in business class plus 70,000 miles for half the roundtrip price to Africa in business class. As anticipated, the one week stopover in Amsterdam did not affect the price at all.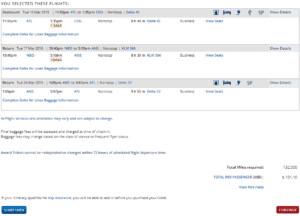 Example 3 – Southeast Asia and Australia Multi-Region Itinerary
Bangkok is in Delta's Southeast Asia region and Sydney is in Delta's Southwest Pacific region, so this example again demonstrates the possibility of booking a multi-region open jaw itinerary.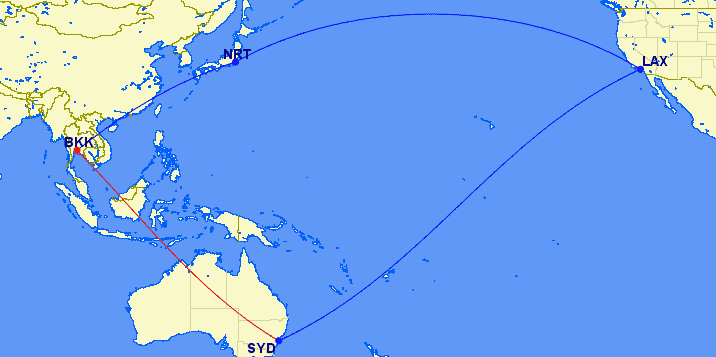 On this award, I'm also going to mix cabins with a business class outbound and economy return to show that that is very possible. The award should cost us 120,000 miles–70,000 miles in business class from North America to Southeast Asia plus 50,000 miles in economy from the Southwest Pacific to North America.
First I searched for business class Saver Award space between Los Angeles and Bangkok. There are a number of routes that can be flown and if you're not familiar with them all, you can use Wikipedia and Kayak to help familiarize yourself with the options. Looking at the Bangkok Wikipedia page, I can see that Delta operates a flight between Bangkok and Tokyo-Narita, which is one of Delta's hubs, with daily flights from Los Angeles.
Delta also operates a daily flight from Los Angeles to Tokyo-Haneda. If you wanted to use a free stopover in Tokyo, either one of these flights would work well for the award, but since the Delta flight from Tokyo to Bangkok leaves from Narita, flying from Los Angeles to Narita would be significantly more convenient, since we are simply connecting in Tokyo.
There are a handful of days this October with Business Class award space from Los Angeles to Bangkok with Delta miles.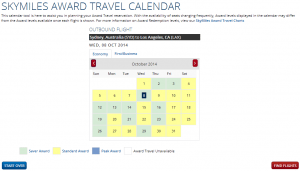 After picking an outbound, I searched for the return in economy and found plentiful space on Delta and Virgin Australia.
When we enter in each of the segments into the multi-city search and make our selections, the award prices properly at 120,000 miles and $111.40.
Traveling Between Open Jaw Cities
There are many ways that you can travel between your open jaw cities. Often, you will travel by car, bus, or train, especially when the cities are reasonably close together (like in Europe) or the journey between the cities is an integral part of the trip itself with many stops.
However, there are other times when it makes sense to fly between the two cities on a separate booking.
You can, of course, pay cash for this flight, which can make sense if the two cities are served by a convenient low-cost carrier. Make sure to book with a credit card that has travel category bonuses if you choose this option.
You could also use flexible points, such as those earned with the Barclaycard Arrival PlusTM World Elite MasterCard® or the Citi ThankYou® Premier Card to pay for the flights without having to worry about award space or blackouts.
For short and medium length flights, you can often find great value in using distance based award program points, such as British Airways Avios, to book a one-way award between the two cities. Direct flights up to 650 miles only cost 4,500 Avios and flights between 651 miles and 1,151 miles only cost 7,500 Avios. Of course, British Airways does collect fuel surcharges on most of its partners' flights, but using Avios, especially on the partners that do not collect fuel surcharges, can be a great value. You can also use a combination of Cash & Avios to book your flight. More information about that option can be found here.
Finally, you can use miles from other traditional points programs to book a one way award between the open jaw cities. United miles and American miles are your friends since they have great partners and allow one way redemptions for half the roundtrip price.
In our third example, we have a gap in our itinerary between Bangkok and Sydney that we need to fill. The best traditional mileage program to use to book this one-way flight would be United.
In November 2013, United announced a massive devaluation of their awards program that took effect in February 2014, particularly when redeeming miles for travel on their partners' flights. The new chart actually decreased the number of miles needed for a few awards, though , including between Southeast Asia and Australia.
Award space is wide open year round between Bangkok and Sydney.

A Saver Award in economy costs only 17,500 miles and in business only 30,000 miles.

Getting the Miles
Delta miles are extremely easy to get.
Delta Co-branded Cards
Both the personal and business Gold Delta SkyMiles Credit Cards from American Express offer 30,000 bonus SkyMiles after spending only $1,000 in the first three months. The relatively low minimum spending requirements on these cards make them an excellent way to acquire 62,000 SkyMiles quickly, which is more than enough for a round-trip economy redemption from North America to Europe or anywhere in Central or South America. The annual fee is waived for the first year, then $95.
Starwood Co-branded Cards
For every 20,000 Starpoints you transfer to Delta, you get 25,000 Delta Skymiles.
Normally, both the Starwood Preferred Guest Credit Card from American Express and the Starwood Preferred Guest Business Credit Card from American Express offer 25,000 bonus Starpoints after spending $5,000 in the first six months (10,000 after first purchase and 15,000 after meeting the minimum spending requirement). But until June 30, 2014, applicants who are referred by an existing cardholder can receive 30,000 Starpoints (10,000 after first purchase and 20,000 after meeting the minimum spending requirement).
While the minimum spending requirements for these cards is a bit high, you can spread it out over six months and the benefits of having flexible points, combined with the Starwood transfer bonus, more than makes up for it in my opinion. There is no annual fee for the first year, then $65.
Seventy thousand Starpoints–the amount you'd have if you got both cards and met both spending requirements–transfer to 85,000 SkyMiles, which is enough for a roundtrip economy redemption to Africa, the Middle East, or Asia. For more information about the Starpoints program, see my primer.
Membership Rewards Earning Cards

Membership Rewards, American Express's propriety points, transfer 1:1 to Delta miles (with a $6 fee per 10,000 points transferred).
I just listed the Platinum Card from American Express Exclusively for Mercedes-Benz as one of his Top Ten Credit Card Offers for Travel in June 2014. The card offers 50,000 Membership Rewards after spending $3,000 in the first three months.
The card has a $475 annual fee in the first year, but it comes with huge benefits like airline fee reimbursements, airport lounge access, and hotel status. For more information about setting up and maximizing the benefits of this card, see Get the Most Out of Your Platinum Card.
You can also earn Membership Rewards with the American Express Gold Credit Cards, which earn 3x  pointson airfare and 2x on numerous categories. They have no annual fee for the first year, then $175.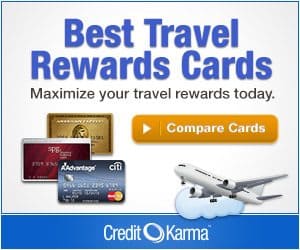 Recap
Delta miles get a bad rap, but you can do some amazing things with them. You can get high value awards in economy or business to every corner of the world.
You can get even more value by taking advantage of one stopover and one open jaw on your roundtrip awards.
Hat Tip to Amol from Hack My Trip for His Contributions to the Subject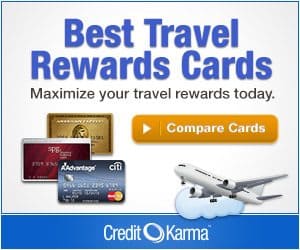 Earn 60,000 bonus points after you spend $4,000 on purchases in the first 3 months from account opening.
Just getting started in the world of points and miles? The Chase Sapphire Preferred is the best card for you to start with.
With a bonus of 60,000 points after $4,000 spend in the first 3 months, 5x points on travel booked through the Chase Travel Portal and 3x points on restaurants, streaming services, and online groceries (excluding Target, Walmart, and wholesale clubs), this card truly cannot be beat for getting started!
Editorial Disclaimer: The editorial content is not provided or commissioned by the credit card issuers. Opinions expressed here are the author's alone, not those of the credit card issuers, and have not been reviewed, approved or otherwise endorsed by the credit card issuers.
The comments section below is not provided or commissioned by the bank advertiser. Responses have not been reviewed, approved, or otherwise endorsed by the bank advertiser. It is not the bank advertiser's responsibility to ensure all questions are answered.