Citi has changed the landscape of travel reward cards by giving carriers of the Citi® Double Cash Card the ability to transfer their cash rewards to the ThankYou point program, given that they also hold either a Citi Premier or Prestige Card. I'll start at the conclusion as far as what this means and work backward: The Citi® Double Cash Card now has the potential to earn 2 ThankYou Points per dollar spent on ALL purchases, with no cap on points earned. Enjoy your crown for now, Citi, and I'll enjoy watching the other card issuers scramble to catch up.
How the Double Cash Card Worked Before
The Citi® Double Cash Card earns 2% cash back on all purchases. You'll get the first 1% back at the time of purchase, and the second 1% back when the purchase paid off.
What that actually looks like within your Double Cash account is that you earn 1 Double Cash reward per dollar at the time of purchase, and another reward per dollar spent when the bill is paid. Once $25 worth of points–1 reward = 1 cent–is earned, which takes spending and paying off $1,250, you can redeem for cash back.
The final step is exchanging rewards for either a direct deposit or check.
New Double Cash Transfer Option
If, in addition to holding a Citi® Double Cash Card, you hold either a Citi Premier or Citi Prestige Card, then you can transfer the rewards earned by the Double Cash to either account. Doing so turns them into a ThankYou Point. 100 cash rewards, or $1 in cash back, equals 100 ThankYou Points.
ThankYou points can also be redeemed for 1 cent each, but don't do that. Turn them into airline miles instead. ThankYou Points have 13 different frequent flyer program partners to choose from across all three airline alliances and some key non-allied airline loyalty programs as well.
ThankYou Point Transfer Partners
JetBlue TrueBlue
Cathay Pacific Asia Miles
Avianca LifeMiles
Etihad Guest
EVA Air Infinity MileageLands
Flying Blue (Air France/KLM)
Malaysia Airlines Enrich
Qantas Frequent Flyer
Qatar Privilege Club
Singapore Krisflyer
Thai Royal Orchid Plus
Turkish Airlines Miles & Smiles
Virgin Atlantic Flying Club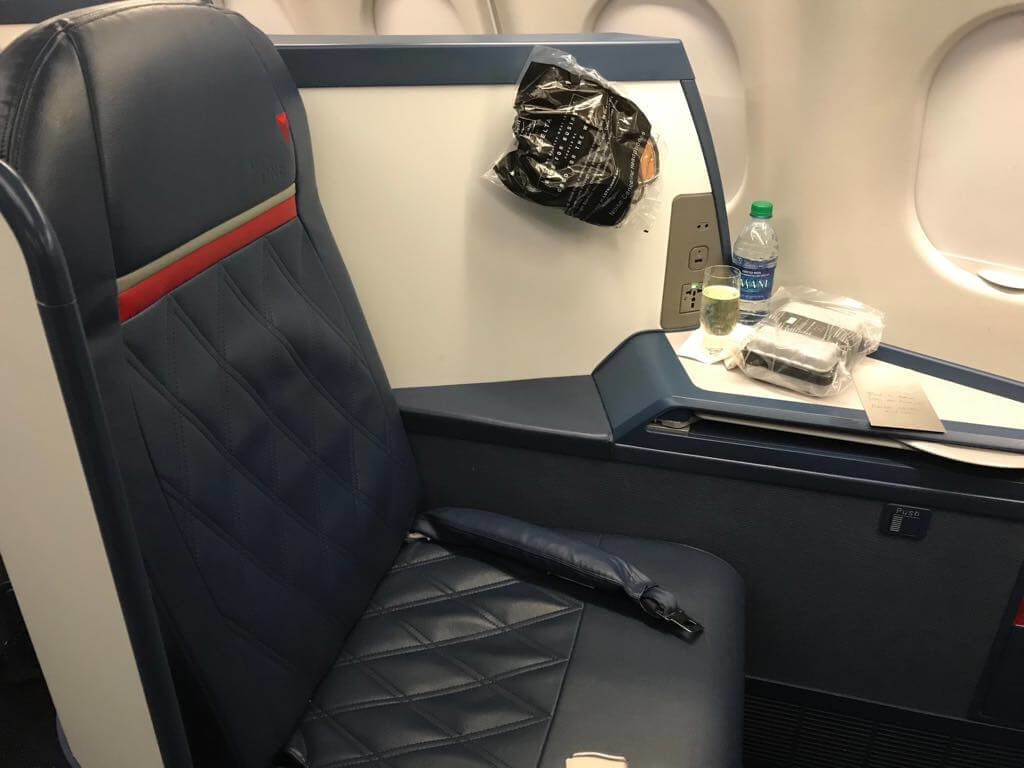 Redeem the miles wisely–either by researching the programs on this and a multitude of other blogs, or by utilizing an Award Booking Service–and you can get a lot more value than 1 cent per point. More like 1.65 cents per point.
That means having a Citi® Double Cash Card + either a Citi Premier or Prestige will earn a return of ~3.3% on all of your everyday spending. 3.3% is higher than any other card or card combo out there, in my opinion. But that is ultimately an opinion, as the rate of return depends on how you value bank points.
A Little Math to Prove the Point
I'm in the midst of updating my current mile and point valuations, but at the moment I'd estimate my personal valuation of ThankYou Points to be between 1.6 and 1.7 cents per point. I'll use 1.65 cents per point for the math. I estimate my current personal valuation of Ultimate Rewards is 1.8 cents per point.
To get that 3.3% return I came up with above, I multiplied 1.65, my personal valuation of ThankYou Points, by two since that's how many "points" per dollar you earn via the Double Cash Card.
Adding the ability to transfer Double Cash Rewards to ThankYou Points was Citi's way of one-upping what was, until now, the best option out there for return on everyday spending for the majority: a combo of the Chase Freedom Unlimited + either a Chase Sapphire Preferred, Chase Sapphire Reserve, or Chase Ink Business Preferred. The Freedom Unlimited, on its own, earns 1.5 cents cash back per dollar spent in the form of points worth a cent each. When you move Freedom Unlimited points to a Sapphire Preferred, Sapphire Reserve, or Ink Business Preferred, they turn into an Ultimate Reward point, which is then transferrable to all of the Ultimate Reward loyalty program partners. It's the same idea as the Citi portfolio… turn a cash back card into a travel rewards card by carrying not only the cash back card but also an annual-fee charging travel rewards card you can funnel points into.
I value Ultimate Rewards around 1.8 cents each, so to take it back to the math…
1.5 x 1.8 = a 2.7% return on everyday spending. That is inferior compared to the Double Cash + Premier/Prestige combo's return of 3.3%.
I'm talking about personal spend, and no, not everyone is going to agree with me.
Before going any further I want to specify what I mean when I say "King of Everyday Spend". First of all, I'm not referring to everyday business spending, as the Blue Business Plus Card from American Express reigns supreme in that category. It's also a 2x card but earns a more valuable point than the ThankYou Point which is transferrable to more airline partners: Membership Rewards.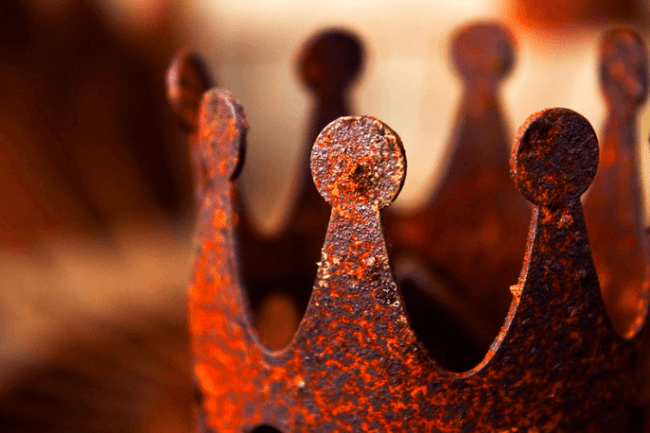 Second, I acknowledge not everyone is going to agree with me. You should figure out which card portfolio is going to give you specifically the highest return on everyday spending, as that depends on how you value Ultimate Rewards vs. ThankYou Points. Those with very little knowledge of how to maximize foreign mileage programs may have an issue with ThankYou Points because none of the legacy carriers (American, United, nor Delta) are partners. That's understandable. But let me give you a little window into the future to deliver the push needed to start learning how to use them…
Everyone's Going Revenue-Based
There is no doubt in my mind that all the legacy carrier's mileage programs will turn revenue-based eventually, meaning no award charts and instead mileage prices based on the cash price of a ticket. Delta did it a while ago, and United is in the process of doing it. They officially drop MileagePlus award charts, at least for flying United planes, in mid November. While American hasn't officially announced a switch to revenue-based yet, they are showing clear signs of an eventual shift with their new award search tool. Not to mention American ultimately always follow suit with what the other two legacies do.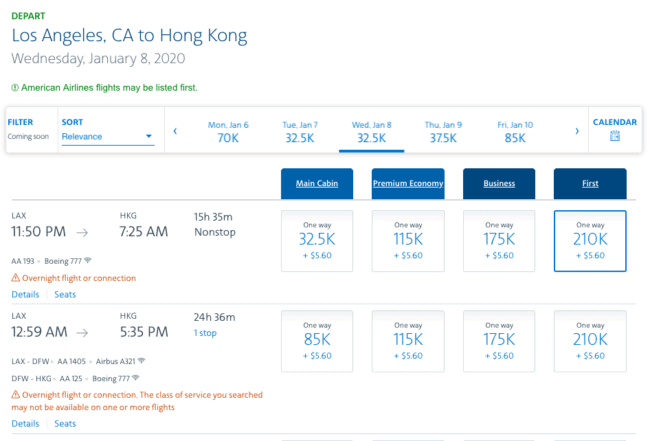 The shift to dynamic award pricing, the other name for revenue-based, could very well be a good thing for domestic flyers. Domestic flights tend to be cheap, at least between bigger airports, and those mileage prices will likely go down…at least that's the idea. But for international and premium cabin flights, which tend to cost a lot, the mileage prices in a dynamic system have the potential to get out of control because they are based on the cash price. When I say out of control, I mean it would be very hard to earn enough miles for a redemption.
Outsized value can be found when an award price is a set amount based on departure and destination location, or in other words, "award charts". As in, it costs x amount of miles to fly between points A and B. It's the foreign loyalty programs that still and likely will continue to use award charts.
No More Travel Insurance on Citi Cards as of Sunday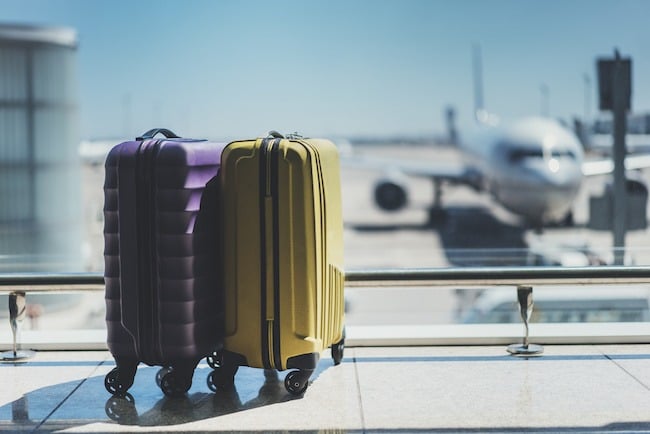 Citi just dropped travel protection benefits from their credit cards this past Sunday, September 22. The following day, September 23, the Citi® Double Cash Card is turned into a ThankYou Point earning beast. Coincidence? No way.
If travel protection leads your spending more than point earning does, you'll be better off with the Freedom Unlimited + Sapphire Preferred/Sapphire Reserve/Ink Business Preferred combo for everyday spend.
Bottom Line
Citi has changed the game in a big way for many people. If you hold a Citi Premier or Citi Prestige card, you can now transfer the rewards earned by your Citi® Double Cash Card to that account and from there on to 13 airline loyalty programs. In other words, the Double Cash Card now earns 2x ThankYou points on ALL purchases, with no cap, in conjunction with a Premier or Prestige.
Check out this roundup of no annual fee cards for more info.
Will I be changing my point-earning strategy? Not right now. I spend the majority of the year abroad so the Double Cash's foreign transaction fees render it a non-option for me. I also focus the majority of my spend on meeting minimum spending requirements on cards with big sign up bonuses.
But if you have a lot of personal, everyday spending that is otherwise not bonused, it's time to reconsider where you're funneling it. Want to re-evaluate your portfolio? Fill out the form for a Credit Card Consultation.
Earn 80,000 Chase Ultimate Rewards Points after you spend $4,000 spend in 3 months
Just getting started in the world of points and miles? The Chase Sapphire Preferred is the best card for you to start with.
With a bonus of 80,000 points after $4,000 spend in the first 3 months and 2x points earned on dining and travel spend, this card truly cannot be beat for getting started!
Learn More
Editorial Disclaimer: The editorial content is not provided or commissioned by the credit card issuers. Opinions expressed here are the author's alone, not those of the credit card issuers, and have not been reviewed, approved or otherwise endorsed by the credit card issuers.
The comments section below is not provided or commissioned by the bank advertiser. Responses have not been reviewed, approved, or otherwise endorsed by the bank advertiser. It is not the bank advertiser's responsibility to ensure all questions are answered.