Over the weekend, I manufactured $506.23 in spending at a cost of $6.93 (1.37%) and 3 minutes of time.
The first step was to buy a reloadable Visa gift card with my credit card. I live in Hawaii where the options for this are bleak. I found a Safeway with a sign saying that variable value gift cards had to be purchased with cash, but I decided to see if the sign was mistaken and took this Visa gift card issued by MetaBank to the register.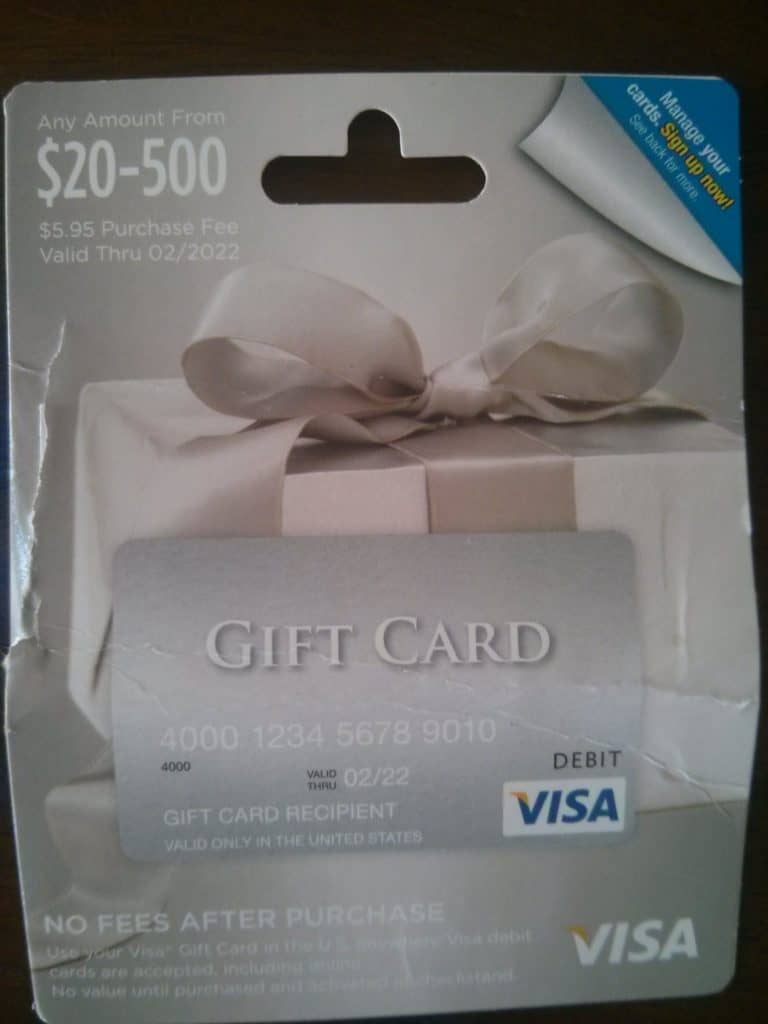 What were the rest of the steps?

Why did I unload the gift card on a money order?
At the register, I swiped my credit card and the register gave an error message to the cashier. I presume the message told him I needed to pay with cash, but I can't be sure. His response was to call a manager over to get her card to override the register.
The manager seemed none too interested in why he needed the card. He overrode his register and my purchase went through.
The MetaBank gift card had a $5.95 fee, and I was charged sales tax on that amount, which has never happened before. My total charge was $506.23.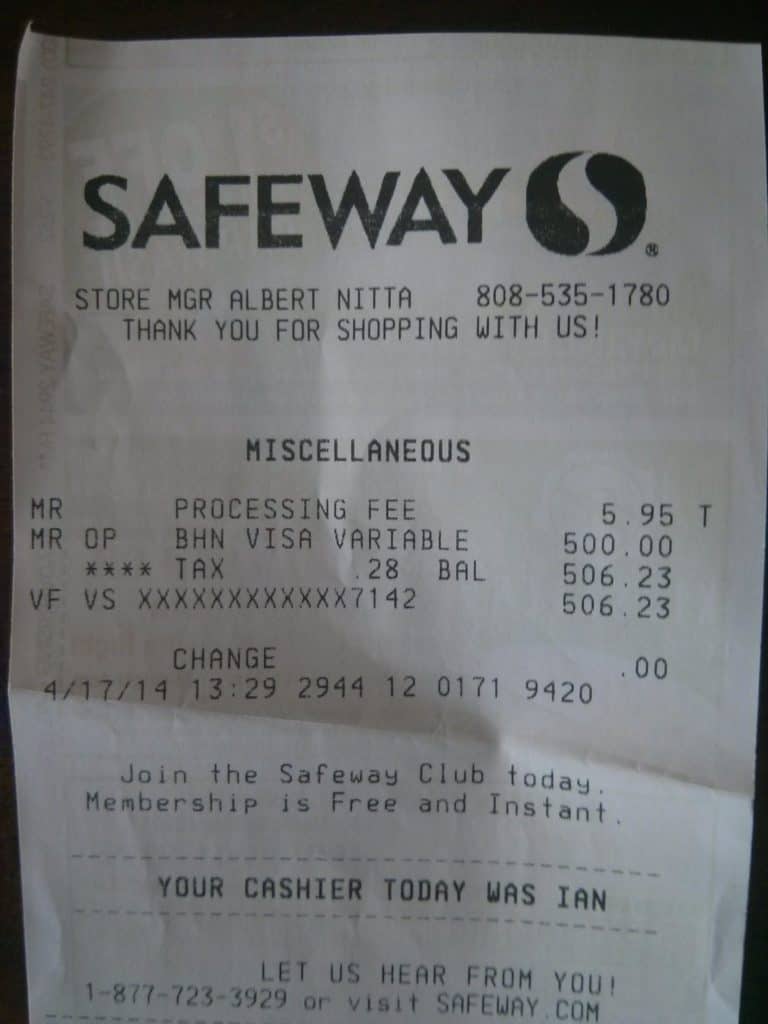 I headed to a Walmart and went to the Money Center in the back. There are a lot of forms set out in the Money Center, but if you just want a money order, you go straight to the cashier without filling out a form.
I waited in line for three minutes, during which time I used my smart phone to set a PIN for the gift card at www.giftcardmall.com/mygift. (This is where my card's PIN is set, not all cards' PINs.)
When I got to the front of the line, I said I asked for a $499.30 money order, since I could see behind the counter that the money order fee was $0.70 and my gift card had $500 on it.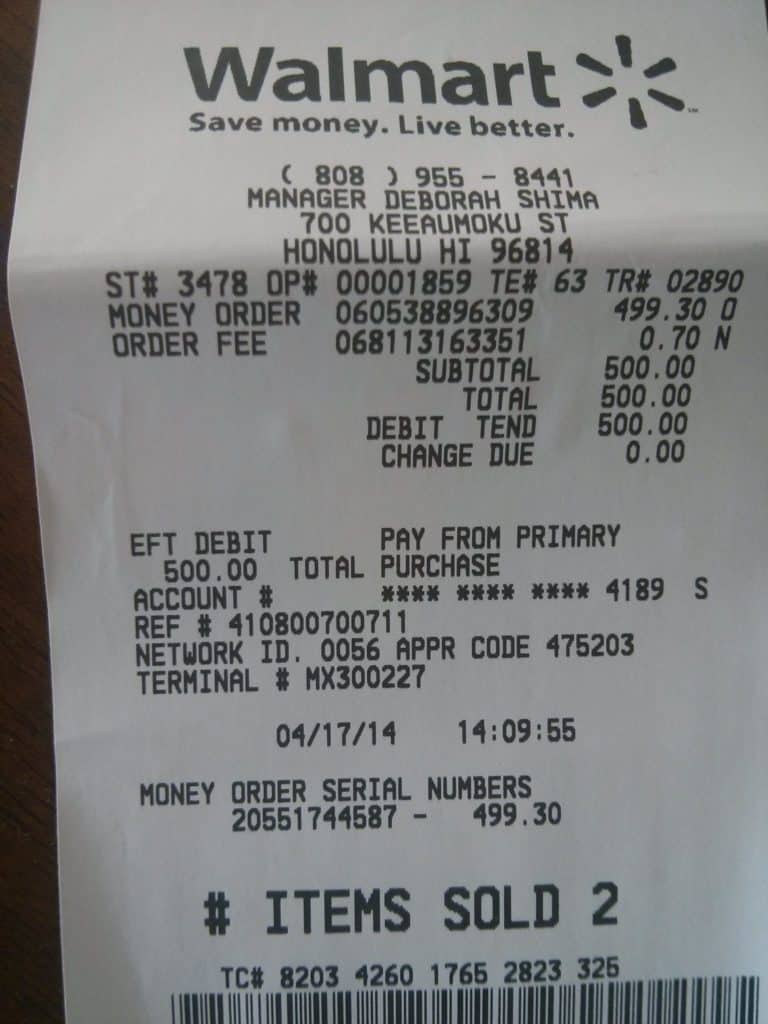 The $499.30 money order printed out without the name of the recipient.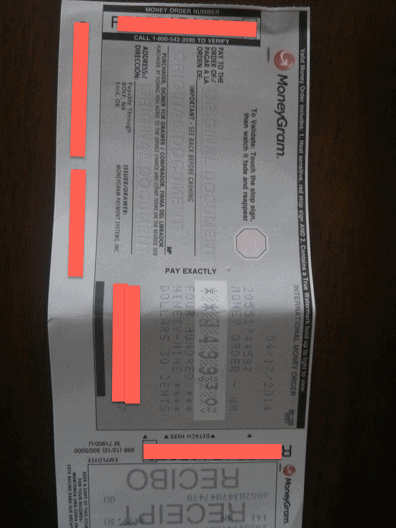 I headed to my bank and deposited the money order in my account after filling in my own name as the recipient.
Cost
I paid $506.23 for the gift card and deposited $499.30 in my bank account for a cost of $6.93 (1.37%).
I don't consider the trip to Safeway to be a time cost since I had to get groceries. Same with the trip to Walmart because I needed to pick something up there. Even the trip to the bank wasn't an extra trip because I needed to make another deposit.
I see the total time cost at about 3 minutes between the time at the Safeway register for the register override and the time in the Walmart Money Center line.
Worth It?
I'm not particularly eager to earn points at a 1x rate for 1.37 cents each, so I'd need a category bonus or minimum spending requirement to make this worthwhile.
I could have lowered the cost 0.14% by putting the gift card balance on Bluebird instead of a money order. Some will prefer that option.
I won't be repeating this again because Hawaii has very poor options for buying gift cards. I think I got lucky at Safeway, and the other grocery stores and pharmacies I visited didn't have gift cards for purchase with a credit card.
————————————————————————————————————
Never miss a post again! Follow MileValue on Twitter and Facebook. And sign up to receive one free daily email every morning with all of the day's posts!