There is currently a 30% transfer bonus on Membership Rewards transfers to Virgin America.
Until April 30, 2014, 200 Membership Rewards transfer to 130 Elevate points. (The normal rate is 200 Membership Rewards to 100 Elevate points.)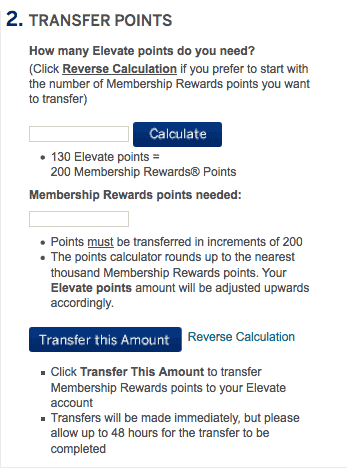 What are the sweetspots on the Virgin America chart that might make a transfer worthwhile?
Taking advantage of this transfer bonus is not a good idea if you want to fly Virgin America domestic flights. Virgin America offers a fixed-value program for redemptions on its own flights, so this transfer bonus would get you about 1.45 cents of value of per Membership Reward toward Virgin America flights. We can do better.
Virgin America has an incredible award chart for flights on its partners.
20k Virgin America points (30,800 Membership Rewards) is a roundtrip between the western United States and Hawaii on Hawaiian Airlines
3k Virgin America points (4,800 Membership Rewards) is a one way interisland flight on Hawaiian Airlines
35k Virgin America points (54k Membership Rewards) + $1,100 is a roundtrip from New York, Newark, Boston, Washington DC, or Chicago to London in Virgin Atlantic Upper Class

There are other great deals on Virgin Atlantic Upper Class flights from Miami, Dallas, Los Angeles, Seattle, San Francisco, San Diego, and Vancouver
Bottom Line
One of the best things about having a pile of Membership Rewards is these occasional transfer bonuses. (Wouldn't it be great if Ultimate Rewards offered them?)
The current 30% transfer bonus to Virgin America can be a great deal for people who want to use Elevate points to fly Hawaiian Airlines or Virgin Atlantic, but not those who want to fly Virgin America itself.
————————————————————————————————————
Never miss a post again! Follow MileValue on Twitter and Facebook. And sign up to receive one free daily email every morning with all of the day's posts!