MileValue is part of an affiliate sales network and receives compensation for sending traffic to partner sites, such as CreditCards.com. This compensation may impact how and where links appear on this site. This site does not include all financial companies or all available financial offers. Terms apply to American Express benefits and offers. Enrollment may be required for select American Express benefits and offers. Visit americanexpress.com to learn more.
---
The world of points and miles can be massively rewarding. With the right strategy, you can land yourself free hotel stays, mile-funded flights, cabin upgrades, and much more.
As hobbies go, earning points and miles is one of the most lucrative ones. However, it's not without complications. Whether you're an experienced points and miles collector or just starting out, it's only a matter of time before rewards chasing gets the better of you.
Let's take a look at the top 12 mistakes to avoid when collecting points and miles.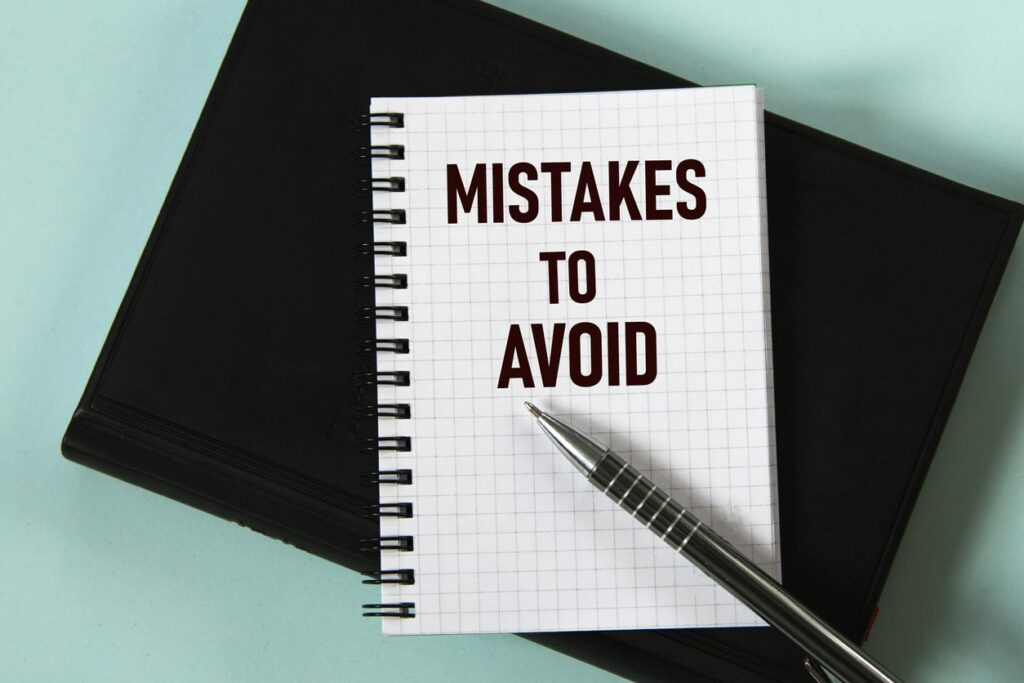 1. Choosing The Wrong Credit Card
One of the first hurdles credit card beginners face is choosing the right card for them. With so many on offer, it's easy to fall into decision paralysis.
The biggest mistake you can make is choosing a credit card based on a lucrative welcome bonus or hotel status perk, rather than selecting one that best suits your spending habits and travel goals.
Before choosing a credit card, begin by answering the following two questions:
What are my goals?
What do I spend my money on?
Determining your goals is a matter of deciding how to spend your points and miles. For example, if your end goal is being able to fund international flights with miles, then a card whose points can be transferred to major international airlines should be a top priority.
In this case, American Express, Chase, and Citi cards would be advisable, as American Express Membership Rewards, Chase Ultimate Rewards, and Citi ThankYou Points can be transferred to a wide range of airline loyalty programs.
Secondly, analyzing what you normally spend your money on is crucial in determining the success of your goals. Different credit cards offer different bonus spending categories. Selecting a card that offers bonus point-earning on your most frequent spending categories is key in earning points quicker.
An example makes this clear. Take the U.S. Bank Altitude® Reserve Visa Infinite® Card, which earns:
5X points on prepaid car rentals and hotels when booked directly through the Altitude Rewards Center
3X points on eligible travel purchases and mobile wallet spending
$325 in annual statement credits for eligible dining, travel, takeout and restaurant delivery purchases
Now compare this to the American Express® Gold Card (see rates & fees), which earns:
4X Membership Rewards® points at U.S. supermarkets (on up to $25,000 per calendar year in purchases, then 1X after)
4X points at restaurants, as well as takeout and delivery in the U.S.
3X points on flights booked directly with airlines or on amextravel.com
If you spend a lot via mobile wallet purchases, such as with Apple Pay, Samsung Pay or Google Pay, the U.S. Bank Altitude Reserve Visa Infinite Card could be an excellent choice. Your frequent mobile wallet purchases will accelerate your rewards earning, enabling you to reach your end-goals faster.
However, if you have a large family that spends a lot on weekly grocery shopping or at restaurants, then the Amex Gold Card will likely benefit you far more.
Analyzing your current and future spending habits is key in selecting the right credit card for you. Once you've narrowed your choice down to credit cards that reward your spending habits, pick the one that best aligns with reaching your travel goals.
2. Underspending
The trick to earning points and miles is not through spending more money than you already do. The trick is charging as many of your payments as possible to your credit card, rather than using cash or debit cards.
By doing this, it's easy to rack up thousands of points through everyday expenses.
Underspending with your credit card will prevent you from earning points and redeeming welcome bonuses. This will end up making the annual credit card fees more expensive than the benefits you get in return, defeating the whole purpose of having a rewards credit card.
As of 2021, the average American household spends $8,289 on food purchases. Approximately $5,259 of this expenditure is on groceries, while the other $3,030 is on dining out.
By charging these everyday expenses on a card that earns bonus points on groceries and dining out, you'll easily accumulate points without changing the amount you're spending.
For example, if you used the American Express Gold Card to pay for food expenses, which earns 4X on U.S. supermarkets (on up to $25,000 per calendar year in purchases, then 1X after), you would earn 33,156 Membership Rewards points.
Likewise, finding a credit card with a high non-bonus category earning rate is a great way to maximize everyday spending.
The Chase Freedom Unlimited® Credit Card earns unlimited 1.5% cash back on everyday purchases. If you pair this card with a premium credit card from Chase, such as the Chase Sapphire Preferred® Card or the Chase Sapphire Reserve®, you can convert your cash back into Chase Ultimate Rewards.
Aside from the Chase consumer cards, you're most likely to find a high non-bonus category earning rate on business credit cards. If you can qualify for a business card, this could be a great way of accelerating points earning and meeting your travel goals quicker.
The Blue Business® Plus Credit Card from American Express (see rates & fees) earns 2X on all business purchases on up to $50,000 per calendar year (and 1X thereafter). Equally, the Capital One Spark Miles for Business Credit Card also earns 2X on all eligible business purchases.
Failing to charge payments on your credit card will lose you thousands of points, meaning your travel goals will never become a reality.
3. Overspending
While underspending with your credit card will make you miss out on thousands of easy-to-get points and miles, overspending is just as heinous a crime.
As already mentioned, earning points is about transferring as much of your spending as possible onto your credit card—not increasing your overall spending. If you view your credit card as a way to pay for things you can't afford, you'll quickly rack up debt.
Similarly, don't be tempted to overspend to meet minimum spend thresholds for welcome bonuses. If you plan and apply a solid credit card strategy, you should never end up in a situation where you can't afford to earn a welcome bonus.
If you can't pay off your balance in full at the end of every month, the benefit of any points you've earned will be completely wiped out by the high-interest fees you'll need to pay.
The average interest rate for U.S. credit cards is 24.24%. This means that one missed or late payment could quickly cost you a significant sum in interest repayments.
Another disadvantage of overspending is that it can damage your credit score.
Even if you can pay your balance in full, using all your credit available will affect your credit utilization ratio. This is simply a measure of the total amount of credit you're using compared to the total amount available.
A high credit utilization ratio can damage your credit score, making it harder to be approved for other credit cards. This in turn will undermine your ability to earn points. A credit utilization ratio of 30% or less is recommended for keeping a good credit score.
If you view your credit card as a means to earn points, rather than a way to access credit, you're less likely to run into debt and more likely to achieve your travel goals.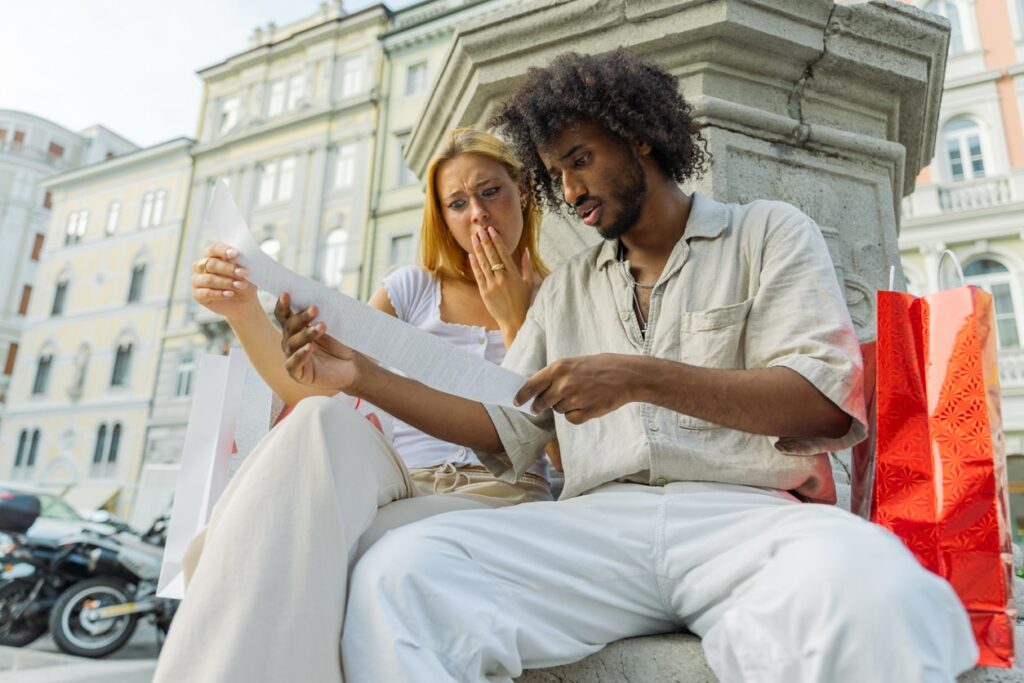 4. Avoiding Annual Fee Cards Outright
When selecting a credit card, hefty annual fees are a sure-fire way to scare a points and miles beginner away. However, completely ruling out cards with annual fees is a mistake that could cost you thousands of points and miles.
There's only one situation where an annual fee credit card doesn't make sense— when the annual fee costs you more than you get back in points, miles and perks.
As long as you can offset the cost of the annual fee with what you get in return from holding and using the card, it's always going to be justified.
Annual fee cards often come with a range of extra benefits, perks, lucrative welcome bonuses and higher bonus category earning rates than their no annual fee equivalents.
Take The Platinum Card® from American Express, for instance. It has one of the highest annual fees on the market, coming in at $695 (see rates & fees) per year. But what do you get in return with this card and when would it become financially worthwhile?
Here are the following annual perks that come with the American Express Platinum Credit Card (excluding the point-earning rates):
Up to $300 Equinox credit, issued in $25 monthly statement credits
Up to $240 digital entertainment credit, issued in $20 monthly statement credits for select purchases (enrollment required)
Up to $200 hotel credit (given in statement credits) on prepaid Fine Hotels + Resorts or The Hotel Collection bookings through American Express Travel. A minimum 2 night stay is required to receive benefits for THC bookings.
Up to $200 airline incidentals credit given in statement credits
Up to $200 Uber Cash, issued in increments of $15 per month with a bonus $20 in December
Up to $189 per year in statement credits toward a Clear Plus membership
Up to $155 Walmart+ credit
Up to $100 per year in statement credits toward Saks Fifth Avenue shopping, issued semi-annually in $50 increments (enrollment required)
Up to $100 Global Entry or TSA PreCheck® application fee statement credit. Receive either a $100 statement credit every 4 years for a Global Entry application fee or a statement credit up to $85 every 4.5 years for a TSA PreCheck® (through a TSA official enrollment provider) application fee, when charged to your Platinum Card®. Card Members approved for Global Entry will also receive access to TSA PreCheck at no additional cost.
Airport lounge access (Airspace Lounge, The Centurion Lounge, Delta Sky Club, Escape Lounges, Lufthansa Business and Senator Lounges, Plaza Premium, Priority Pass Select)
Marriott Bonvoy Gold Elite and Hilton Honors Gold elite status (enrollment required)
If you add up the statement credits and use them all, the card gives you a value of $1,584—more than double the annual fee. Likewise, if you're a frequent traveler, the airport lounge access as well as the Marriott Bonvoy Gold Elite and Hilton Honors Gold status could easily offset the annual fee.
As long as you can use the perks that come with the card and redeem a value equal to or greater than the annual fee, there's no reason to avoid a card that charges a membership fee. This circles back to the importance of selecting a card suited to your spending habits and travel goals.
The more the card matches your spending habits and travel goals, the quicker and easier it'll be to offset the annual fee.
5. Forgetting About the Chase 5/24 Rule
Among the many factors to consider when getting into points and miles is Chase's 5/24 rule.
The 5/24 rule states that Chase will deny your application for any of their cards if you've opened five or more credit cards with any bank within the last 24 months.
This has two important implications.
Firstly, if you've already opened at least five credit cards within 24 months, avoid applying for a Chase card. Doing this will lead to a denial, which will decrease your credit score.
Secondly, the 5/24 rule means you should prioritize Chase cards in the beginning of your points and miles journey.
Chase credit cards earn Ultimate Rewards, which are one of the most valuable and flexible point currencies. Chase also partners with a range of hotels and airlines offering co-branded credit cards, such as Hyatt, IHG, Marriott, Southwest Airlines and United Airlines.
So forgetting to include Chase in your first five credit cards will hinder your points and miles earning ability.
6. Thinking All Points and Miles are Equal
One U.S. dollar is not equal to 1 Japanese yen. Likewise, 1 United mile is not equal to 1 British Airways Avios.
Hotel points, flexible points, cashback rewards and airline miles are currencies that carry different values and serve different purposes. Depending on your spending habits and travel goals, one may carry a greater value than the other.
For example, the Hilton Honors American Express Surpass® Card (see rates & fees) offers:
12X Hilton Honors points per dollar spent at hotels and resorts within the Hilton portfolio
6X points at U.S. restaurants, U.S. supermarkets and U.S. gas stations
3X points on all other eligible purchases
Compare this with the Chase Sapphire Preferred® Card, which offers:
5X points on travel when purchased through Chase Ultimate Rewards
2X points on all other travel
3X points on dining (and on eligible delivery services)
3X points on certain streaming services
3X points on online grocery shopping (excluding Walmart, Target and wholesale clubs)
1X point on other purchases
Generally speaking, 1 Hilton point has a redemption value of approximately 0.5 cent. In contrast, 1 Chase Ultimate Rewards point has an estimated redemption value of 1.25 to 2 cents. On top of this, Chase Ultimate Rewards are flexible points that can be transferred to a range of hotel and airline partners, unlike Hilton Honors points.
However, if you're a frequent guest at Hilton hotels and resorts, 1 Hilton point may be of more value to you than 1 Chase point.
Understanding that the value of different points and miles is a combination of their objective dollar redemption value in addition to the extent they can serve your specific travel goals is key to your success.
Once you understand the relative value of different points and miles on offer, selecting credit cards becomes one step simpler.
7. Not Staying on Top of Your Credit Card Strategy
To squeeze every last perk, point and mile out of your credit cards, you'll need to be organized.
You'll need to stay on top of minimum spending thresholds, annual fee payments, balance payments, card application and point expiration dates, to name a few. Failure to do this can cost you in points and miles, as well as real cash.
For example, not keeping track of your spending could easily lose you a welcome bonus. This in turn would make you miss out on tens of thousands of points.
Likewise, allowing points and miles to expire is another easily avoidable mistake. While some points have no expiration dates, others, such as those used by IHG and American Airlines, expire after 12 to 24 months of inactivity, respectively.
In most cases, simply redeeming some of your available points will reset the expiration date for all of your points. Letting them go to waste is avoidable and never beneficial.
Additionally, staying on top of your credit card strategy means planning your spending to maximize the number of points you can earn.
Take welcome bonuses as an example. If you have some big expenses coming up, whether it's buying new household appliances or paying for tuition, you should consider charging these costs on your credit card.
The same applies for meeting annual spending thresholds that unlock perks. For example, when you spend $30,000 on the British Airways Visa Signature® Card within a calendar year, you'll receive the British Airways Travel Together Ticket companion voucher.
If you always keep an overview of your expenditure, meeting these minimums becomes more likely.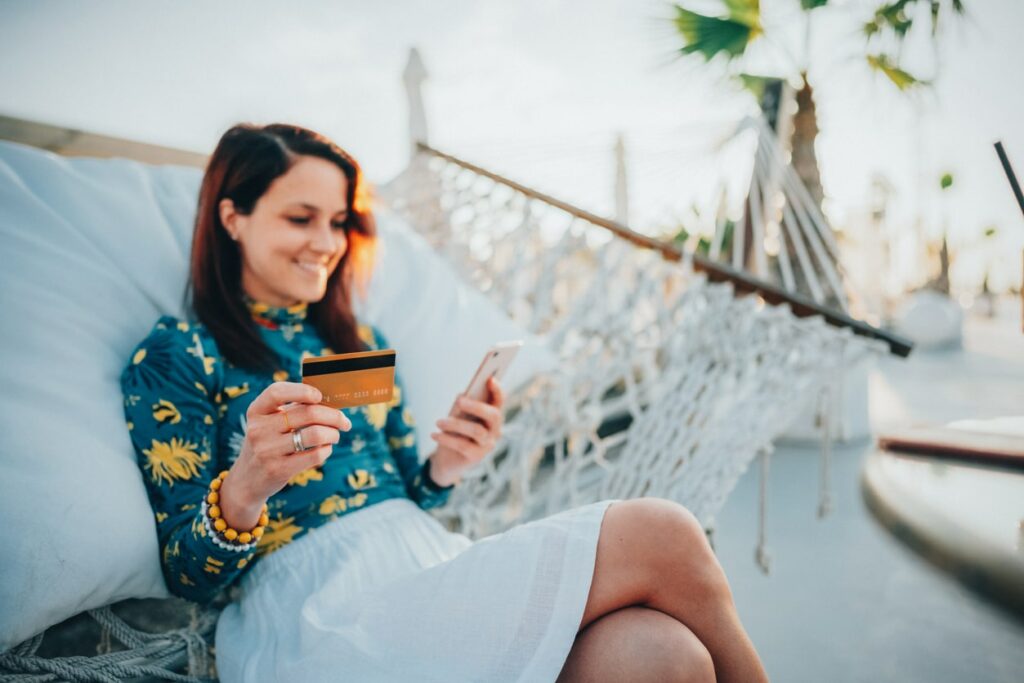 8. Canceling Credit Cards Without a Plan
There comes a time when it may be necessary to cancel a credit card.
If the annual fee costs more than what you get in return or if you have too many cards with one bank to open a new one, canceling a credit card might be a logical decision.
However, canceling a card without a solid plan can be detrimental to your overall points and miles strategy.
When possible, you shouldn't cancel a credit card before being approved for a new one. When you cancel a credit card, your credit score may experience a temporary drop. This is because your credit utilization ratio increases when you close a card, as your total available credit decreases.
For example, if you have two credit cards, each with a limit of $2,500, and you have a total balance of $1,000, your credit utilization ratio would be 20% ($1,000 ÷ $5,000). If you then close one of the cards, your credit utilization ratio would jump to 40% ($1,000 ÷ $2,500).
Therefore, canceling a credit card while carrying a balance before or when applying for a new one is a sure-fire strategy for being denied. However, if you pay all of your balances off in full, you can avoid this problem.
On top of this, the overall age of your credit card accounts play a role in determining your credit score. The older the age of your accounts, the better the effect is on your credit score.
After closing a credit card, it normally stays on your credit report for 10 years. After this period, your credit score may drop as a result of the overall age of your accounts becoming younger.
In short, if you're considering closing a no-annual fee credit card, don't. In most cases, the benefit of holding the card will almost always offset any of the cons.
The only reason to close a credit card account is if the annual fee is costing you more than you get in return, and there's no way for you to change your expenditure to prevent this.
Even in this case, you should contact your card issuer first to see if you can get a retention offer, such as a fee waiver or bonus points. If that's not possible, check if you're able to downgrade to another card with a lower or $0 annual fee. By doing this, you'll avoid the risks associated with canceling a credit card.
9. Redeeming Points at Low Value
Your card issuer most likely partners with a range of companies, offering you the ability to pay with points for purchases.
This means that instead of paying for goods with cash or debit card, you can use points to reduce your out-of-pocket cost. While this may seem like a tempting option, it's one you should avoid.
Redeeming points for merchandise purchases is always a bad idea, as the value of your return is lowered. Generally speaking, you want to redeem points at a rate of at least 1 cent per point.
To find out the redemption value of a certain point-funded purchase, simply divide the actual cost of the item by the number of points needed to purchase it. In most cases, you'll see you're being ripped off.
Let's say that a new bike from Amazon costs $400. If you pay with Ultimate Rewards, for example, the bike will cost you 100,000 points. In this case, this means you're redeeming at a value of only 0.4 cent per point (400 ÷ 100,000 = $0.004).
The same applies to using your points to pay for statement credits. For instance, when redeeming American Express Membership Rewards as statement credits, you get a redemption value of only 0.6 cents per point.
In general, your best bet is to keep your points for travel redemptions through your card issuer's travel portal and for transfers between airline partners.
10. Getting Caught Up with Hotel and Airline Status
It's easy to get caught up chasing airline and hotel status. Free upgrades, bonus points, early boarding and other perks can be some of the most exciting aspects of the points and miles world.
However, in the beginning, it's important to let hotel and airline status development occur organically—rather than by overspending, limiting yourself to only one company or even by making mileage runs.
Joining loyalty programs early is key to making this happen. In short, don't fixate on your status.
It's much more important to spend your time and money earning a wide range of flexible points and airline miles that can be redeemed for and transferred to a variety of partner companies.
11. Not Understanding Airline Partnerships and Alliances
Did you know you can use British Airways' loyalty currency, Avios, to redeem award seats on nearly 30 other airlines? This is the power of airline alliances and partnerships.
Currently, there are three major airline alliances:
Oneworld
SkyTeam
Star Alliance
In most cases, the mile currency of one airline can be redeemed at varying rates for award seats on other airlines within their given alliance. This is important to understand as mile redemption on partner flights can often give you the biggest bang for your buck.
It's also key to understanding that you avoid holding multiple co-branded airline credit cards, all of whom belong to the same alliance.
For example, let's say you fly frequently with both British Airways and American Airlines. Based on this, you select cards that earn you British Airways Avios and AAdvantage miles. These cards would be the British Airways Visa Signature® Card and the Citi® / AAdvantage® Platinum Select® World Elite Mastercard®.
Yet, if you understand how alliances work, you could simply hold one of these cards, with the knowledge that both Avios and AAdvantage miles can be redeemed on all Oneworld award flights. This would allow you to focus on other cards, earning you more flexible points.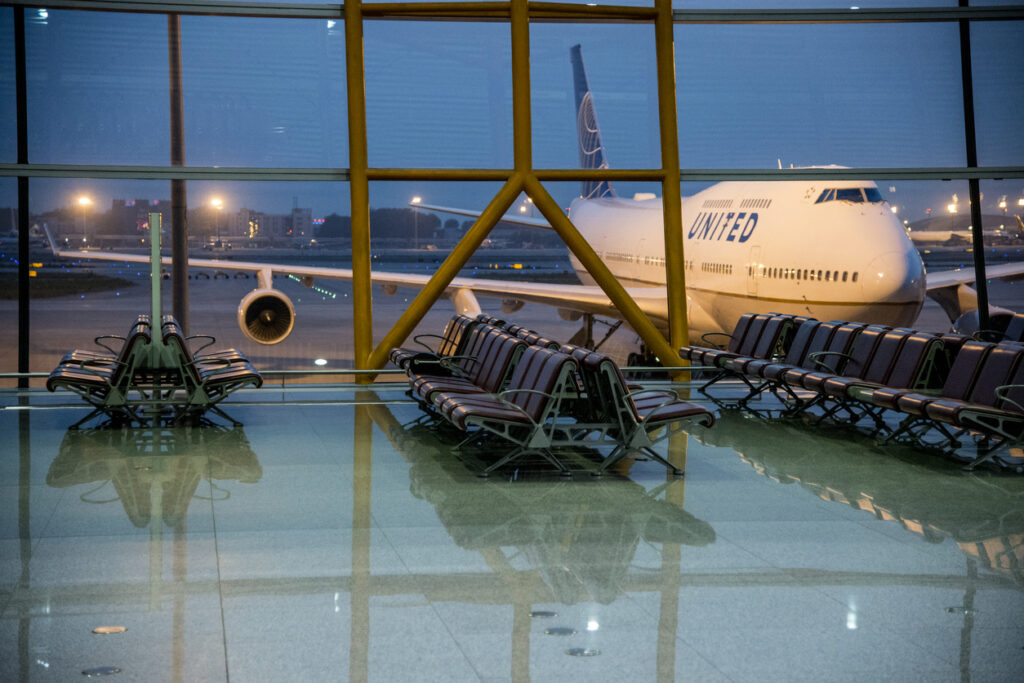 12. Not Checking Availability Before Transferring Points
American Express Membership Rewards, Capital One Miles and Chase Ultimate Rewards are just some of the flexible currencies that can be transferred to hotel and airline partners for discounted purchases.
However, it's important to confirm the availability of award seats or hotel rooms before transferring your points. Once points have been transferred, there's no way to reverse the transaction.
Some airline websites show award seat availability on the initial search results page. Yet, when proceeding to the checkout, these seats will be shown to be unavailable.
So if you transferred American Express Membership Rewards to Avios only to find out that British Airways doesn't have any award seats left for the flight you wanted, it's impossible to transfer your Avios back to Membership Rewards.
This creates two problems.
No. 1: Airline and hotel points can experience devaluations. If you lock up thousands of points in airline or hotel programs, you could face a significant devaluation when you could've instead protected their value by keeping them in the original credit card point currency.
No. 2: Locking up your points into one airline or hotel currency prevents you from being flexible with your booking options. If a great award flight deal comes up with JetBlue, but all your points are locked up in Avios, you won't be able to benefit from this flight.
The safest way of preventing availability issues is to speak directly on the phone with an agent who can confirm availability. Some loyalty programs, such as American AAdvantage, let you put award tickets on hold before transferring points to your account.
Whatever you do, avoid prematurely transferring points—it could be the difference between redeeming your dream award flight or not.
The Bottom Line
The world of points and miles can be tricky to navigate in the beginning. But if you follow basic principles, you can avoid a few rookie errors.
Choosing a card that suits your spending habits and gets you close to your travel goals is the first step. Having a solid credit card strategy that avoids over- and underspending and allows you to keep on top of expenditure requirements will enable you to quickly rack up points.
Once you've earned a good number of points, redeeming them at high value is key to making your hard-work go further—think credit card travel portals and airline partner transfers.
All the while, you should stay on a clear path. Avoid chasing hotel and airline status, don't cancel cards without consideration and always ensure award seat availability before transferring your points.
If you follow these basic principles, you can avoid many of the mistakes of those who've gone before you.
Earn 60,000 bonus points after you spend $4,000 on purchases in the first 3 months from account opening.
Just getting started in the world of points and miles? The Chase Sapphire Preferred is the best card for you to start with.
With a bonus of 60,000 points after $4,000 spend in the first 3 months, 5x points on travel booked through the Chase Travel Portal and 3x points on restaurants, streaming services, and online groceries (excluding Target, Walmart, and wholesale clubs), this card truly cannot be beat for getting started!
Editorial Disclaimer: The editorial content is not provided or commissioned by the credit card issuers. Opinions expressed here are the author's alone, not those of the credit card issuers, and have not been reviewed, approved or otherwise endorsed by the credit card issuers.
The comments section below is not provided or commissioned by the bank advertiser. Responses have not been reviewed, approved, or otherwise endorsed by the bank advertiser. It is not the bank advertiser's responsibility to ensure all questions are answered.