Southwest and Chase market their Southwest card in a misleading way. The big bold letters say: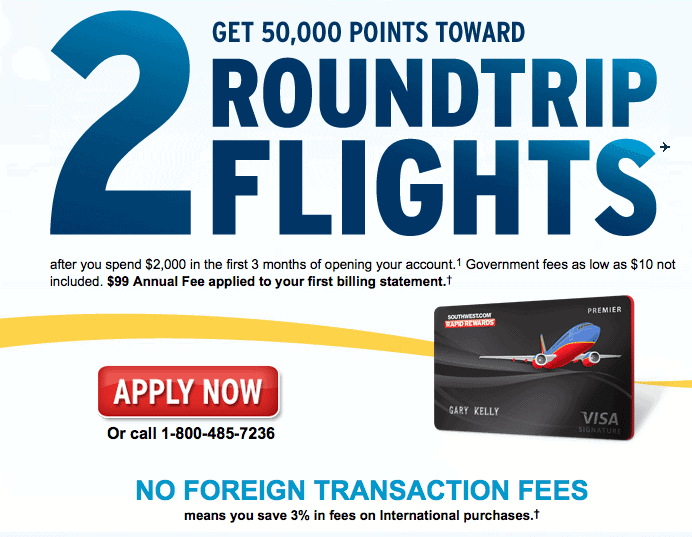 The 50,000 points the card offers in no way correlate with two roundtrips. All Southwest Wanna Get Away fares are available for 70 points per dollar, so 50,000 points are worth about $714 in Southwest flights, however many one ways or roundtrips that is.
What I find really strange about the marketing, though, is that it still says "2 Roundtrips."
That's the same thing it said when Wanna Get Away fares were available for 60 points per dollar up until last month.
Now the points are worth 17% less.
Shouldn't the bold letters now say "1 and 5/7 Roundtrips"?
————————————————————————————————————
Never miss a post again! Follow MileValue on Twitter and Facebook. And sign up to receive one free daily email every morning with all of the day's posts!