Until July 31, 2014, you can transfer 20,000 SPG Starpoints to 30,000 US Airways Dividend miles.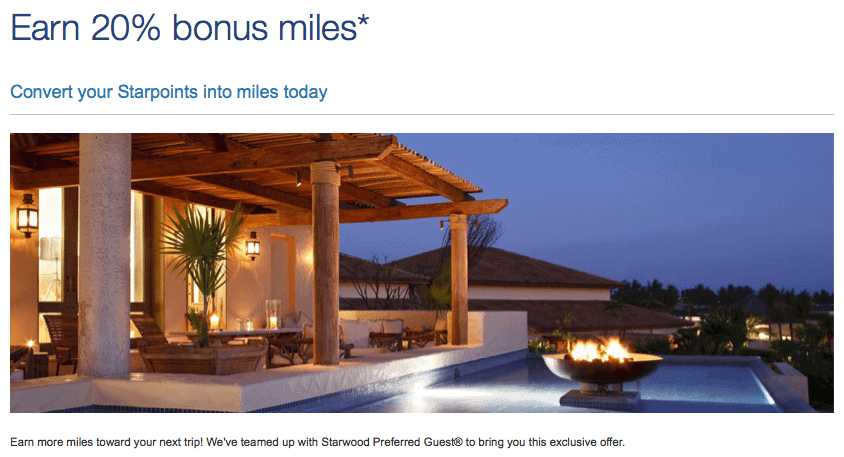 This promotion is identical to the current promotion to transfer 20,000 Starpoints to 30,000 American Airlines miles, which makes sense since US Airways and American Airlines have legally merged.
Yesterday I said about the American Airlines promotion: "it's July 2nd, and I think we can probably declare this the best miles deal July will see!" Of course, such a statement was disproved in less than a day because I consider the US Airways promotion slightly better.
How many Starpoints can you transfer?

Do Starpoints transfer instantly to US Airways miles?

In what increment must you transfer Starpoints to maximize this deal?

Should you transfer your Starpoints to US Airways miles, American Airlines miles, or neither?