Many people on the west coast can take a trip to Honolulu, Fiji, and Australia or New Zealand with stops in each place for only 50,000 miles one way.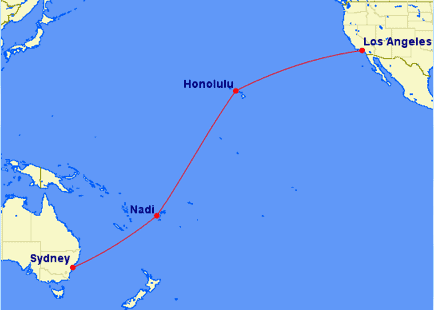 If you live in a city with a direct Alaska Airlines or American Airlines flight to Hawaii, this price is available to you. For folks in other cities, the trip is available for 5,000 to 10,000 miles more.
The trip combines one Avios award with one Alaska Airlines award on Fiji Airways. There is a sweet spot on the Avios award chart between the west coast and Hawaii, and there is a sweet spot on the Alaska chart between Hawaii and Australia/New Zealand on Fiji Airways.
How can you search for award space for this trip?

How can you book this trip?

How long can you spend in each destination?

What are your options in Australia and New Zealand?

How can people who don't live on the west coast book nearly as good of a trip?