Southwest is running my favorite type of its sales–the distance based ones. Oneways of the following lengths are the following discounted prices.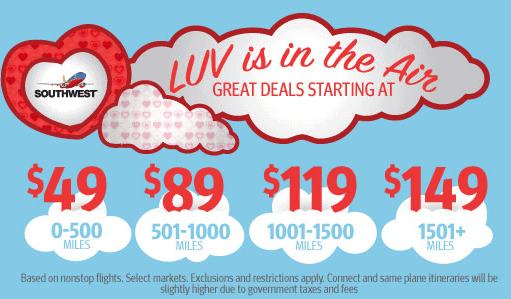 The great thing about these deals is that they are widely available, include two checked bags, and earn double points!
Here are the details: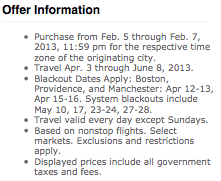 Purchase by 11:59 PM on Thursday and travel Monday-Saturday from April 3 to June 8. There are city and systemwide blackouts also.
You don't need any special promo code. You can just do a normal search on southwest.com. Only nonstop flights will be the advertised price–connecting flights will be a few dollars more.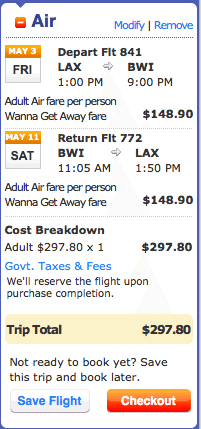 As will all Southwest flights, you can cancel free of charge for a full credit on Southwest in the amount of your ticket, you can check two bags for free, and you can choose your own seat on the plane since there are no assigned seats.
Just yesterday I wrote about the ability to earn double points on Southwest flights through May 15; this sale is a great double dip.
Check out Southwest's route map to see where you can fly nonstop from your home airport to take advantage of the LUV is in the Air sale.