Yesterday I got an email with the subject line "Earn 3X American Airlines AAdvantage® Miles | Enroll in one click!"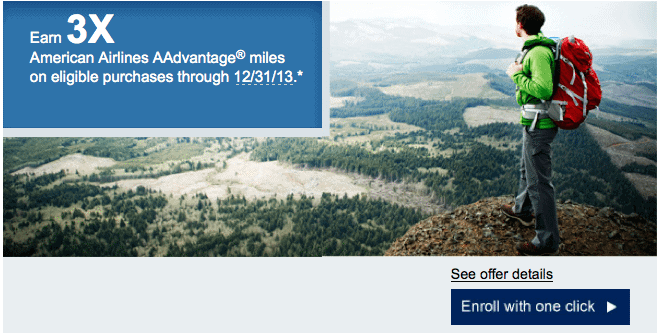 By clicking the button inside the email, I enrolled myself for 3 American Airlines miles per dollar at department stores, restaurants, gas stations, and grocery stores through 12/31/13 on purchases made with my Citi AAdvantage card. There is a limit of 2,500 bonus miles ($1,250 in spending) on the promotion.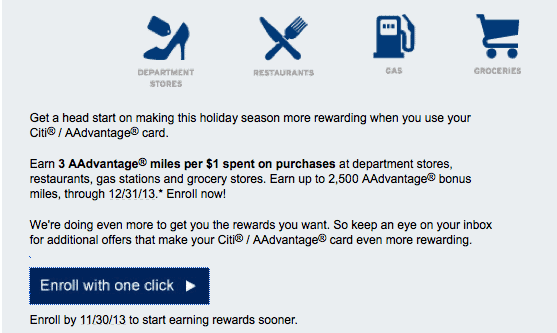 Clicking "Enroll with one click >" did just what it should have, taking me to this message.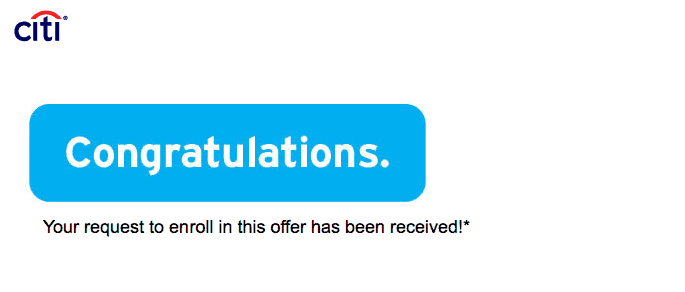 Everyone should check your email for a similar email, and enroll with one click if you can.
But should you take advantage of the offer? Or are there more valuable cards on which to spend even after this bonus? What is the best current offer on the Citi AA card?