A few days ago I flew from Honolulu to Guam in United economy and got myself five seats in a row, so I could sleep during the flight.
Even at 6'4″, I only needed four consecutive seats for sleep. I raised the arm rests, collected a few pillows and blankets, and had some great sleep for a few hours after take off. Then I switched off with my brother and he napped for a few hours.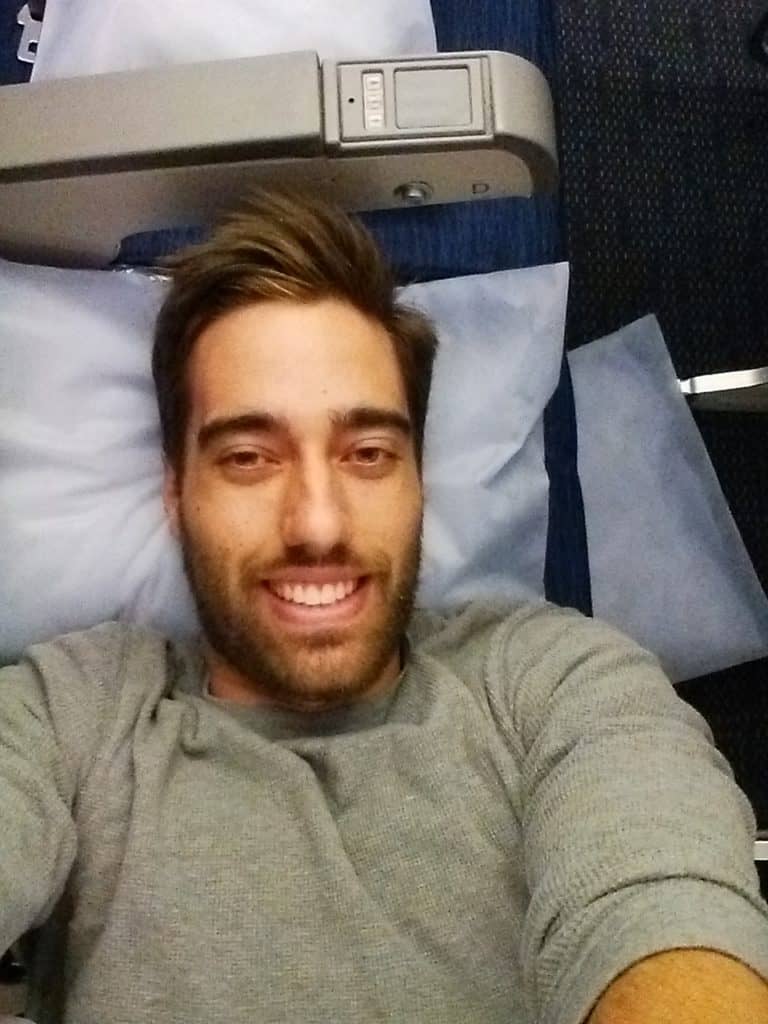 How did I maximize my chances of getting an entire row?

How does a row in economy compare to one First Class seat?

How was my sleep?