This review is a continuation of my fun US Airways redemption that I wrote about back in this post. I reviewed Turkish Business Class: Washington DC to Istanbul already and had a similar (great) experience on my flight from Istanbul to Tokyo also in Turkish Business, so I am skipping to the next segment in Cathay Pacific Business Class.

I was in Tokyo, and I wanted to add a quick side trip onto my main award, and Hong Kong seemed like the logical spot. I had British Avios to burn, there were several nonstops on JAL and Cathay Pacific from convenient Tokyo-Haneda, and one of Cathay's was flown by their double-decker Boeing 747-400.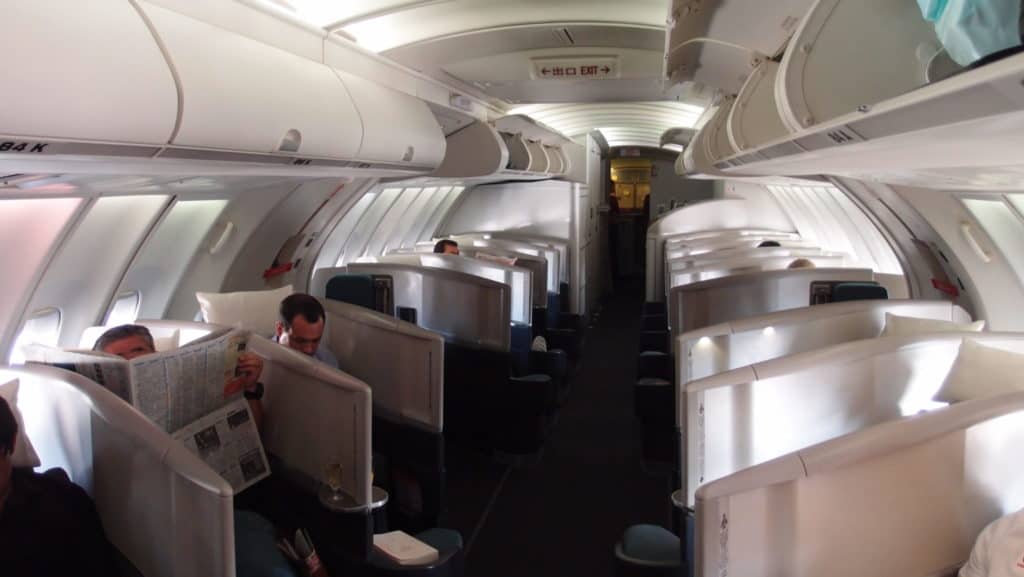 As many of you noticed in my Lufthansa trip report, I'm obsessed with being on the top deck of planes (perhaps this translates directly from my bunk bed preferences as a child). The fact that Cathay Pacific is slowly retiring this plane from service provided added incentive to book.
How was the seat? Was the service up to Cathay Pacific's high standards? Was this redemption a good use of Avios?