I get a ton of requests at my Award Booking Service for people who want to fly from the United States to Australia or New Zealand over Christmas and New Year's with their frequent flyer miles. Usually the request is to fly in Business or First Class.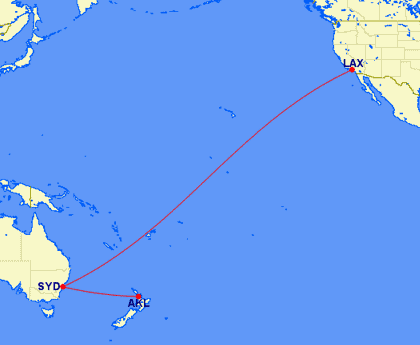 I want to dissuade you from this goal because it is one of the toughest awards to book.
Last month I wrote "The Easiest Places to Get with Miles." Miles are awesome and can get you almost anywhere in the world cheaper and more luxuriously than most people realize. But some awards are easier to book than others. Focusing on easier awards, especially at first, can get you some award-ticket "wins" that will hook you and lead to more successful bookings in the future.
Trying to book two people from the United States to Australia in Business Class from December 21 to January 3 is very hard to turn into one of those wins. It will mainly lead to frustration.
What is the award space picture to Australia this holiday season with American, US Airways, United, and Delta miles?

What is the most likely strategy to find award space?

What other times of year does Australia have better award space?