TACA/Avianca LifeMiles are being sold for 1.5 cents until December 30, 2013. The normal price is 3 cents per mile, but LifeMiles is running one of its frequent 2 x 1 sales.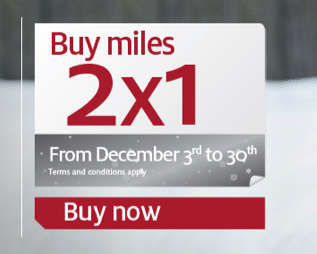 Your LifeMiles account must have already been open on December 3, 2013 to enjoy this promotion. Since these sales happen every few months, sign up now to be eligible for the next sale if you aren't eligible for this one.

What are TACA/Avianca LifeMiles? What are their best uses? Should you participate in this promo?