Whether you're looking for free luxury hotel stays, first class flights, flights home to see family over the holidays, or big rewards on gas or groceries, there are some fantastic credit card bonuses out there.
I'm writing this post from home in Hawaii having arrived yesterday from a six-week world tour that would have been completely impossible without miles and points earned from credit cards.
I saw Angkor Wat, continued my love affair with the Balkans, saw old classmates spread around the world, had some home cooking from Mom, and followed my favorite basketball team for six games across seven countries.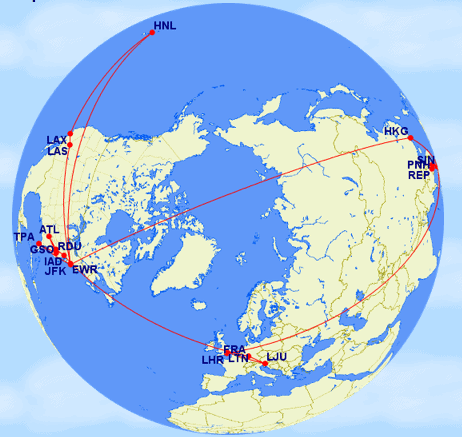 My trip took advantage of American Airlines miles, Starpoints, Ultimate Rewards, Lufthansa miles, and Arrival miles, all of which I got from credit cards.
How can you earn rewards for the trip of your dreams? What are the best credit card offers for April 2014? Continue reading →