US Airways charges only 60,000 miles roundtrip in economy to North Asia. This is one of the cheapest economy awards on any American airline's award chart.
Sixty thousand miles is the same price US Airways charges to Europe and South America even though it is quite a bit farther to China than it is to Europe or South America.
US Airways defines North Asia as:
China
Hong Kong
Japan
Macau
South Korea
Taiwan
Tajikistan, Turkmenistan, Uzbekistan, Kazakhstan, Kyrgyzstan, and Mongolia
Delta and United charge 70,000 miles roundtrip to North Asia. American charges 70,000 miles to China, Hong Kong, and Taiwan and 50,000 to 65,000 miles to Japan and South Korea depending on the season.
Like Delta and United awards, roundtrip US Airways awards allow one free stopover. American Airlines awards do not allow free stopovers.
US Airways awards have extremely lax routing rules, enforced only by human agents. This means you can get away with any routing you can imagine and have the patience to attempt to ticket as long as it has at most 10 segments.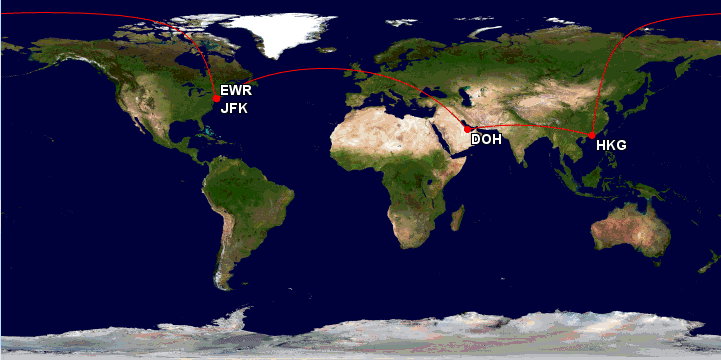 Even though it has no flights of its own, US Airways has partners in both the Star Alliance and oneworld alliance that service North Asia. You can use either set of partners, though you can't combine both sets on a single award.
Currently, The US Airways® Premier World MasterCard® is offering 40,000 bonus miles after first purchase, and you can transfer 20,000 Starpoints to 30,000 US Airways miles during July 2014.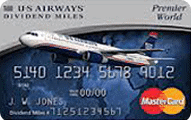 With whom does US Airways partner to North Asia?

What are the routing rules for US Airways?

How can you get US Airways miles?