US Airways announced yesterday that it is leaving the Star Alliance March 30, 2014 and joining oneworld March 31, 2014 as part of its merger with American Airlines that legally closed yesterday.
A host of other dates for the integration of US Airways and American Airlines were also announced in the press release including codeshare and lounge access end dates.
Separately Barclaycard emailed with news about the US Airways Premier World MasterCard®, which will presumably disappear during the merger since Citi will be the issuer of the New American's rewards cards.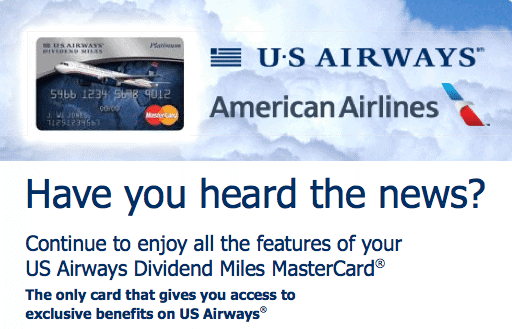 The email says: "Be on the lookout for information about new features and benefits coming in January 2014. We will keep you informed every step of the way."
What did we learn about the US Airways/American Airlines merger today? What will happen to the US Airways Premier World MasterCard®? What should cardholders do?