Air India has joined the Star Alliance. Its direct flights between the United States and India are now bookable with United miles, Aeroplan miles, Lufthansa miles, Singapore miles, ANA miles, and any other type of Star Alliance miles.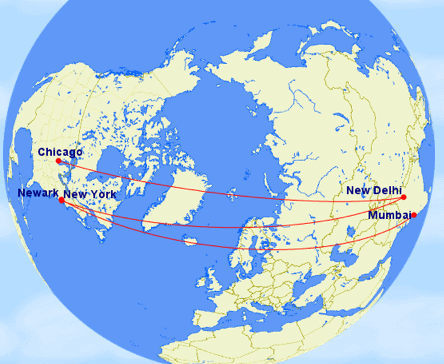 Award space is searchable at aeroplan.com and widely available.
Air India flights from the United States to Europe have fuel surcharges on cash tickets, but awards with United miles never have fuel surcharges, and Aeroplan is currently not collecting fuel surcharges on Air India award flights.
Where does Air India fly in the United States?

What cabins does it operate?

What is the price of an Air India award with United and other Star Alliance miles?

How can you search for and book an Air India award?

What amazing deal related to Air India award space probably won't last?