I've been on a Dreamliner kick the last few days. This is the last post on the topic for a while. I just had to share two even cheaper ways to get on one of United's Dreamliners on a BusinessFirst bed.
I always chuckle at that video. "You got an upgrade. And the seats go completely flat."
Upgrades are mainly a domestic phenomenon. Flat seats are mostly an international phenomenon. So the commercial is funny to me.
But with the news of the exact domestic flights the United 787 Dreamliners will fly this fall and winter, the commercial isn't so silly.
Last week, I talked about maximizing United awards to get on the Dreamliner's beautiful flat beds for 25k United miles and $5 for six and a half hours.
But 25k United miles are worth $452.50 to me, so such an award would be like a $455 outlay.
Is there a cheaper way? If you have United status, yes probably.
The Dreamliner takes its place in United's fleet as the aircraft with the highest percentage of premium cabin seats. The aircraft is configured with 36 BusinessFirst seats, 72 Economy Plus, and 111 Economy. That means that 16.4% of the seats are in BusinessFirst.
That means there should be a ton of upgrades on domestic flights, on which premium cabin tickets are rarely purchased.
Upgrade tips:
1) If you have status, you probably know the basics of United's upgrade rules, which can be found here.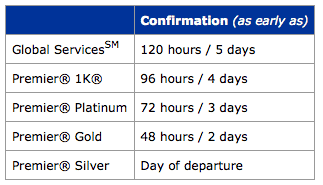 If you're a lowly Silver like I am, you'll have last crack at an upgrade, but it's possible.
2) To increase odds of an upgrade, fly at an unpopular time. Weekends, Tuesdays, Wednesdays not right before or after the work day are best. How about a red eye? Looking at the schedule of domestic Dreamliner flights, many are peak times, but one that clearly isn't: San Francisco to Houston 12:15 AM – 5:41 AM.
3) Award tickets are eligible for an upgrade if you have status and are also the primary cardholder on one of these United or Continental cards.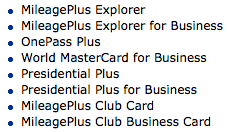 Will you get an upgrade?
There are no guarantees that you will get an upgrade if you fly a Dreamliner flight. Your odds look to be better than on a normal domestic flight, and of course the upgrade is to a bed, not a seat!
But this analysis has ignored the fact that the flights are listed as being operated by the Dreamliner, which means that savvy fliers may make special arrangements to fly on the same segments you are making special arrangements to fly on.
Since savvy flyers and elite flyers will have a ton of overlap, this could only dent the chance of an upgrade.
Plus all the Dreamliner flights are between United hubs, and flights between hubs have the most elite flyers.
The only guaranteed way to get a Dreamliner BusinessFirst seat is to buy one with cash or miles, but if you're willing to roll the dice, you might have a much cheaper option: just book with cash and hope for an upgrade.
A great way to guarantee yourself some Dreamliner action and some cost savings would be to book a oneway award on a Dreamliner segment and the return with a oneway paid ticket. Then you'll definitely get some experience upfront, and you might get a whole lot for a whole little if you get upgraded.
And tip number two is about a cheaper way to book an award on the Dreamliner. Bengali Miles Guru points out that all the two-Dreamliner-segment awards I mentioned last week for 25k United miles can be had for 20k KrisFlyer miles, the loyalty program of Singapore Airlines.
Is that a better deal than 25k United miles? I assume very few of us have KrisFlyer miles, so we'd get them via a 1:1 transfer from American Express Membership Rewards.
At the moment 20k MR is worth 28k Avios because of the 40% transfer bonus, so would I rather spend 28k Avios or 25k United on an award? For me those valuations are very close, but 25k United miles is slightly cheaper than 28k Avios (and thus 20k MR.)
But if you have a ton of Membership Rewards or value the miles differently than I do, 20k KrisFlyer miles could be a better deal.
Recap
If you want to get in bed with a Dreamliner, you can do it wish a
Paid BusinessFirst ticket
25k United mile award oneway
20k KrisFlyer award oneway
Paid Economy ticket if you have status and get an upgrade
Economy award if you have status and a United credit card and get an upgrade