This review is a continuation of my huge US Airways redemption that I wrote about back in this post. I reviewed Swiss Business Class: Boston to Zurich already.
I was very excited to try out my first A380 and sample Thai's First Class offering, especially after hearing about Tahsir's great experience on the shorter Bangkok-Hong Kong route.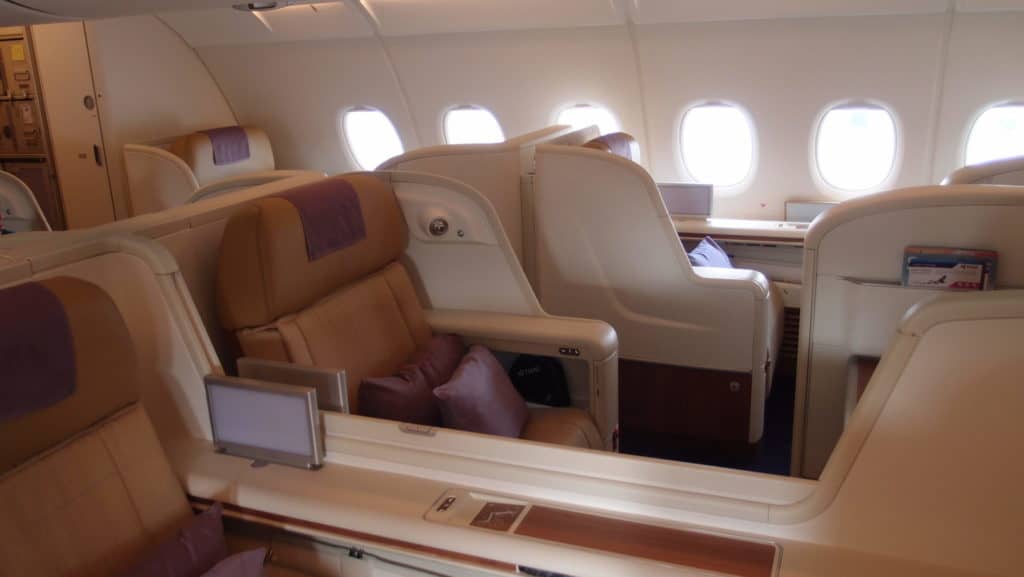 How was the service? What made the experience so great? How was the seat and bedding? Did the food measure up to other premium cabin standards? What do you need to know if you fly Thai First Class?