I have talked about how Uber is the world's best taxi app because it has clean, courteous drivers and the easiest taxi-ordering app imaginable. Tap, tap, tap, and a cab whose progress you can track towards you is on its way with a constantly-updated ETA.
And now it has gotten even better. Uber just announced that Americans with iPhones will earn 2x Membership Rewards when they pay with an eligible American Express card (a great deal) and can even use Membership Rewards to pay for their ride at a rate of 1 cent per point (not a great deal.)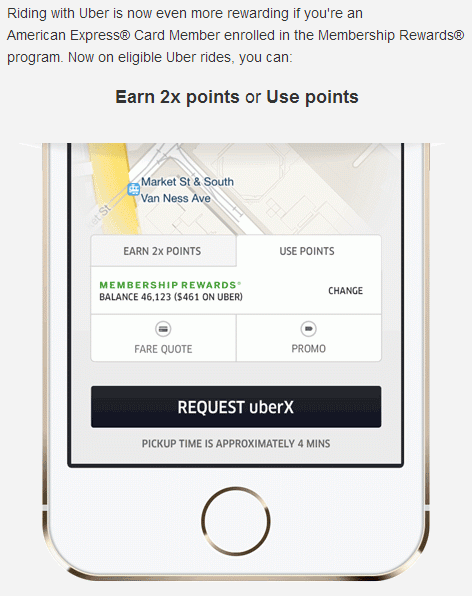 This is in addition to the current offer where new Uber users can get $20 in free rides when they sign up through my referral link. You need to sign up and take your first ride by June 16, 2014 for the $20 credit. If you miss that deadline though, you'll still get $10 in free rides.
(I know that clicking that link takes you to a page that says $10 free credit. But I can confirm it is paying out $20 until June 16, 2014 as my targeted Uber email claimed.)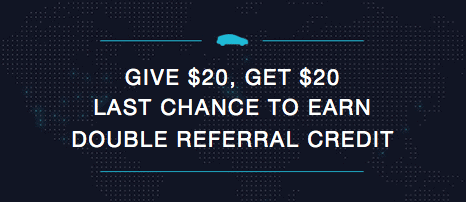 Why is Uber the best taxi service?

Why is paying with Membership Rewards not a good deal?

What are the best current offers for American Express Membership Rewards cards?