Register all your American Express credit and charge cards today, spend $10 on each one this Saturday November 30 at a small business, and receive a $10 statement credit on each card.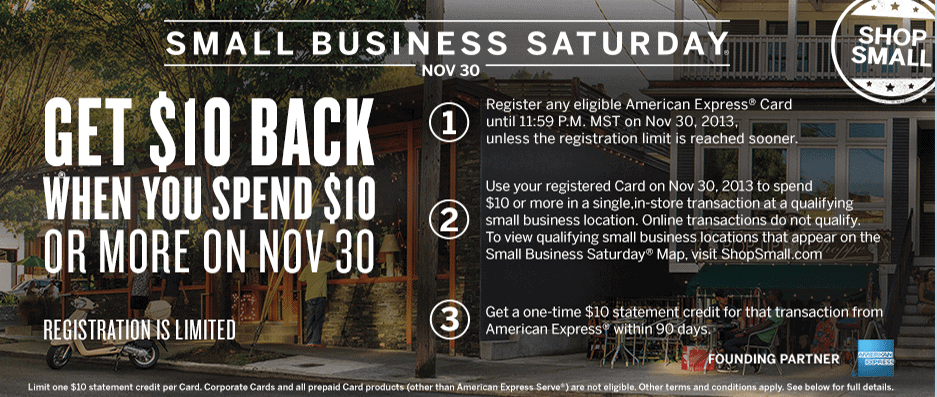 This is the easiest win-win-win promotion of the year. We get $10 statement credits for participating, small businesses get more business, and American Express gets great advertising.
How do you register for Small Business Saturday and its $10 statement credits? How have I used my statement credits in the past?