JetBlue is running an incredible (and incredibly limited) 80% off promotion from yesterday through February 1. Every day at noon ET, a few flights will be released with a promo code that will get you 80% off selected roundtrips for a very limited number of days.

Here were yesterday's routes: a mixture of JFK and LGA, international and domestic.

The dates are extremely limited, but the price is right. St. Maarten was around $170 roundtrip.
I believe all of yesterday's deals are gone already, so check back at noon ET today for the new deals.
If I wanted some impromptu travel, and I lived in New York City or had easy access to JFK or LaGuardia, I would be checking back every day at noon. (And anyone who has 4,500 Avios can get to New York City from a large number of cities. See A List of All Possible Avios Redemptions from New York City.)
JetBlue has my absolute favorite economy class. The seats have 34″ of pitch–a measure of leg room–which is 3″ inches more than the industry standard. That three inches is crucial for someone 6'4″ like me. And each seat has a TV with free DirecTV. All that plus a free checked bag. I've asked before: Do you need to earn United status just to get the perks JetBlue offers everyone?
Check out the How to Book and the Terms and Conditions.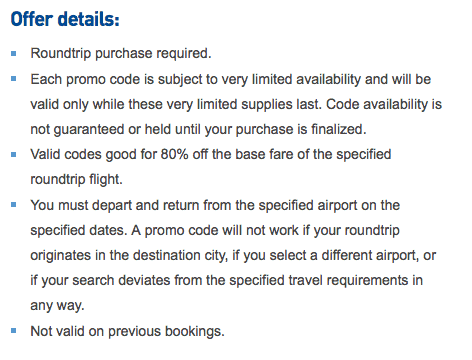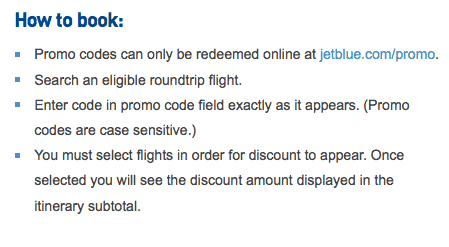 Refresh the Flight Week page right at noon to have a chance to get in on the deal, which will not last. And check back every day at noon through February 1st.