There's a very good JetBlue sale going on today and tomorrow: The Fly-Somewhere-New Sale. I want to highlight it because flying JetBlue is like flying with bottom tier status.
I have United Silver status, and just buying any JetBlue ticket mimics many of the benefits.
When I fly United, I get one checked bag fee. All JetBlue passengers get one checked bag free.
When I fly United, I get economy plus at check in, which is 34″ of pitch. Regular JetBlue seats have 34″ of pitch! I can't usually get an aisle or window seat either on United at check in, which is a snap if you book a few weeks out on JetBlue.
When I fly United, I do get priority security and boarding. But JetBlue has an even better benefit for everyone: free DirecTV at every seat!
When I fly United, I earn valuable miles with a 25% bonus for my status. When you fly JetBlue, you get 5 points per dollar spent on the base fare. This is an advantage for United.
From the comparison, it should be clear that flying JetBlue is a pretty great deal for a casual traveler. The deal is made even better when there's a sale on like now.

The sale page lists each way prices to several destinations from most JetBlue cities. Some of the deals are quite good.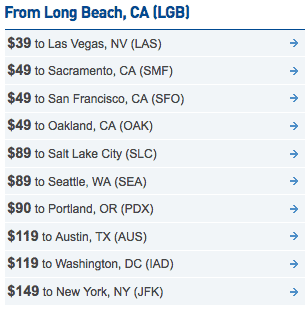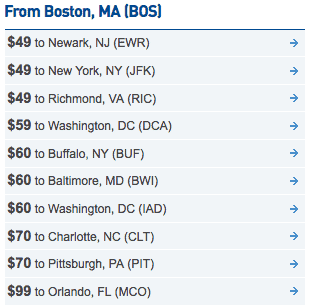 Clicking on a fare gives its requirements. Most require a 14 day advance purchase and Tuesday or Wednesday travel.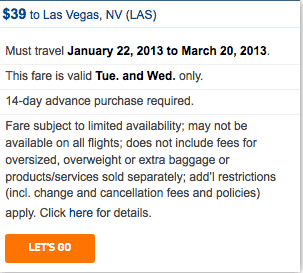 Purchase by tomorrow for travel January 22 to February 13 (or beyond based on the route.)