Huge Hat Tip to reader Daniel for emailing me about this deal. Email me your tips!
Today the AAdvantage eShopping portal tripled the earning rate on magazines.com to 60 American Airlines miles per dollar through November 30, 2013.

Stacked with the ongoing promotion that is awarding up to 2,500 miles for $250 in purchases through the portal (and fewer bonus miles for smaller purchases), you can buy up to 17,500 American Airlines miles for 1.43 cents each until the magazines.com promotion ends. And you even get some magazines thrown in for free.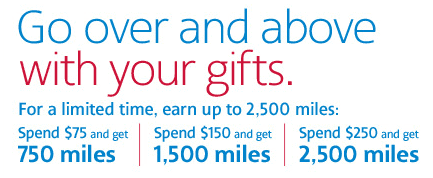 If you actually want a magazine subscription than the cost of "buying" miles through the AA portal is even lower.
What is the lowest price you can buy miles from the American Airlines portal for? Should you buy miles speculatively?