This is the fifth installment of a round-the-world trip report that started here. We pick up in Macau, China.
I like Las Vegas in small doses, so I've always wanted to check out Macau, one of China's two special autonomous regions (the other is Hong Kong). Macau is famous for being the biggest gambling destination in the world with revenues about seven times larger than the Las Vegas Strip's in 2013.
I had heard that comparing Macau to Vegas was a mistake because while there's a lot to do in Vegas from shopping to shows to just people watching, Macau is just gambling. I had even heard you could see Macau and get sick of it in a day.
That meant this was the perfect trip for me to go to Macau because I only had 20 hours in Hong Kong as part of an American Airlines award, and Macau is a short ferry ride away from Hong Kong International Airport.
I still haven't spent time in Hong Kong itself, and I want to save it for a trip when I have several days to explore.
The day before heading to Macau, I had booked myself one night at the Grand Hyatt Macau, which usually goes for around $300 per night. The hotel is a Category 4 property, so I booked my night for free with 15,000 Hyatt Gold Passport points, the majority of which I had transferred instantly from Ultimate Rewards.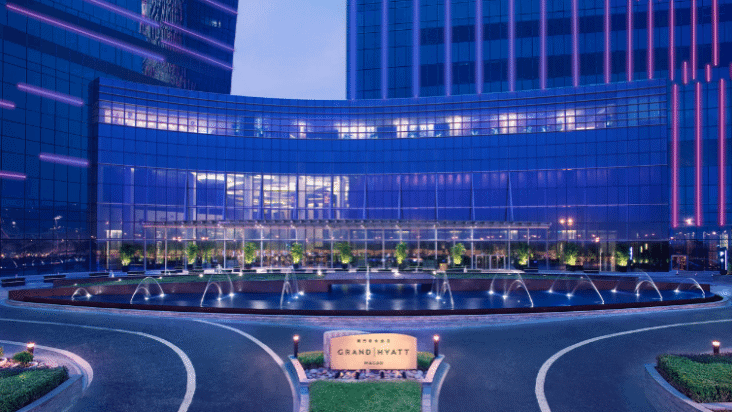 I landed at 2:20 PM in Hong Kong, and I was feeling pretty good since I had slept eight hours on my flight from JFK in Cathay Pacific First Class.
I headed toward the ferry counters, which are well signed and before immigration. There are two ferry terminals in Macau, both of which are served from HKG for about $40. One terminal is called Macau on the north end (the Macau Peninsula) and the other, Taipa, is on the south end (on the island of Taipa.) Taipa was closer to my hotel, but I would have taken the first ferry to either because a cab from one ferry terminal to the other is only about $10.
I booked my ferry ticket for a 4 PM departure and boarded the one hour ferry to Taipa Ferry Terminal on Macau.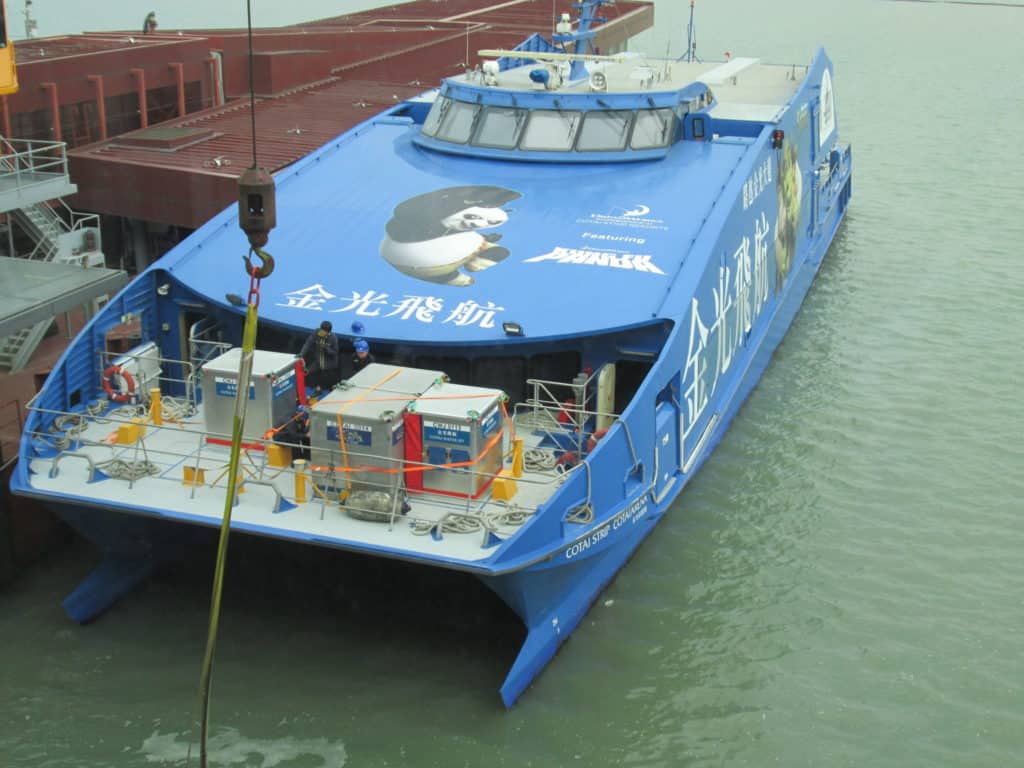 How was the Grand Hyatt Macau? Is Macau worth a visit?