This is the twenty-second post in a monthlong series that started here. Each post will take about two minutes to read and may include an action item that takes the reader another two minutes to complete. I am writing this for an audience of people who know nothing about frequent flier miles, and my goal is that by the end, you know enough to fly for free anywhere you want to go. Previously How to Use Wikipedia and Kayak for Award Searches.
Today I'll be explaining a tool I use every time I book a flight or research an award to ensure I get the best seat possible, seatguru.com. SeatGuru is an online compendium of airline seat maps.
Along the left top of the site, hold your cursor over Browse Airlines. Select from the list.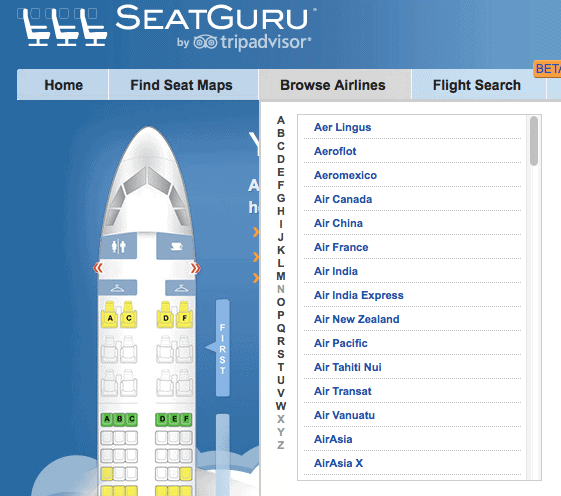 How do you use SeatGuru to snag the best flights and seats?