United announced a massive devaluation of its miles on Halloween to take effect for awards booked February 1, 2014 or later. Until January 31, 2014, I'll be running posts about the best ways to burn United miles.
You can save 20k or more miles by booking your 2014 United Dreamliner flights to Asia by January 31, 2014. Space has improved dramatically in the last few months on Dreamliner routes.
United has a fantastic fully-flat business class product (called BusinessFirst), which is the only premium cabin in its configuration of the 787 Dreamliner, one of the world's newest and most advanced planes.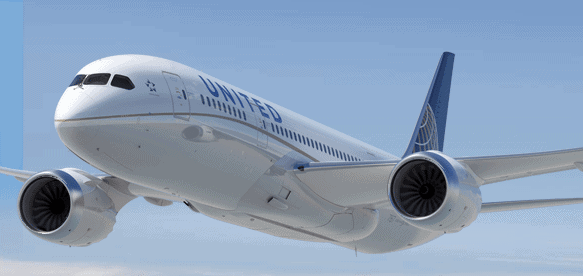 United's Dreamliner flies three routes, all to Asia:
Los Angeles <-> Shanghai
Los Angeles <-> Tokyo-Narita
Denver <-> Tokyo-Narita
The plane has 36 beds up front in a 2-2-2 configuration. Snag a middle seat to avoid having to climb over anyone or be climbed over.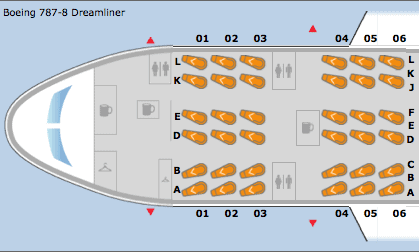 Currently, the cost from the US to Japan or China in economy class is 32,500 miles each way or 60,000 each way in business class.
For awards booked February 1, 2014 or later, those prices rise to 35,000 miles each way in economy class, 65,000 miles each way in business class to Japan or 70,000 miles in business class to China.
The award prices on the Dreamliner's routes are rising 8-17%, hardly earth shattering, but not exactly pleasant.
Prices to Southeast Asia are rising quite a bit more, though, so if you were planning on using a Dreamliner segment as part of a trip to Thailand, for instance, the price of a one way in economy will rise from 32,500 miles to 40,000 miles. And a one way in business class is rising from 60k miles to 70k miles on United flights or 80k miles on partner flights.
Booking Dreamliner flights now would lock in the better prices. The good news is that award space for two people is available on all three routes in 2014 in economy and business. This is a change from a few months ago when United was not releasing award space on any of the Dreamliner routes.
What is the award space picture on each route? Which route is ideal for connections throughout Asia? How can you earn United miles to redeem before the devaluation?