There are a lot of reasons to collect miles and points.
For free luxury hotel stays and first class flights
To travel to more countries than you could otherwise afford
To take your family on vacation
To visit home for the holidays
To earn big rewards for everyday spending
Whatever your reason for being here, there is a rewards card or cards that suit your needs.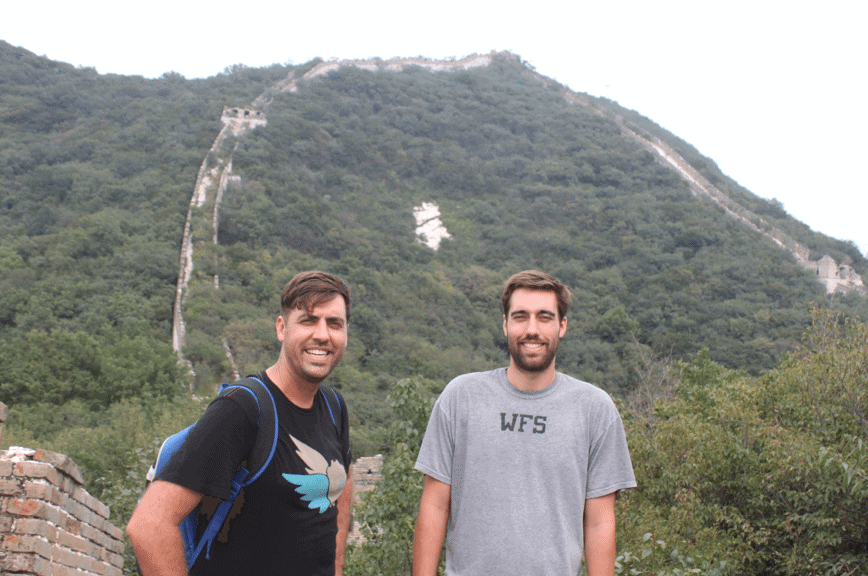 Want to Hike the Great Wall of China with Your Brother? There's a Card for That
Since the start of last year, I've been to over 30 countries, travel that would have been completely impossible without miles and points earned from credit cards. This has been my life thanks to miles:
Biking 25km around Bogota as part of the original Ciclovia
Hiking the Great Wall of China with my brother
Straddling the line between North and South Korea
Watching dragons dance at the Mid-Autumn Festival in Hong Kong
Eating more steak than anyone should in Brazil and Argentina
Cliff jumping in Dubrovnik, Croatia
Leading an "Aussie! Aussie! Aussie!" cheer in Rod Laver Arena during the Australian Open tennis tournament in Melbourne, Australia
Scuba diving in the Great Barrier Reef
Eating Thai-hot Thai curry in Thailand at Thai prices
Biking in the Lake District of Patagonia in Bariloche, Argentina
Spending three days at Oktoberfest in Munich, Germany
Seeing Angkor Wat near Siem Reap, Cambodia
Getting some home cooking from my mom who lives 5,000 miles away
If you don't have the money to take your dream trips, the good news is that you don't need much money. By maximizing the sign up bonuses on rewards cards, anyone with good credit can take a dream trip anywhere in the world.
How can you earn rewards for the trips of your dreams?

What are the best credit card offers for September 2014?

Which of the cards on the list expire in the next few days?