If award space isn't available on a flight you want, keep checking. Award space changes all the time. This is a truism, but I have never tracked one route and flight for a few days to show exactly how true the truism is until now.
I've tracked First Class availability on the brand new Asiana A380 this month and next for the past few days. There were changes every day.
I started tracking the award space for selfish reasons. I have a United award from Seoul to Los Angeles next month to return to the United States from the Asian vacation I'm taking with my brother.
The award goes the long way and features Asiana and Lufthansa First Class. Since booking the award, I've flown Lufthansa First Class and been to the Lufthansa First Class terminal, so I think I'd prefer to change the award to a direct flight to Los Angeles on Asiana's stunning new product.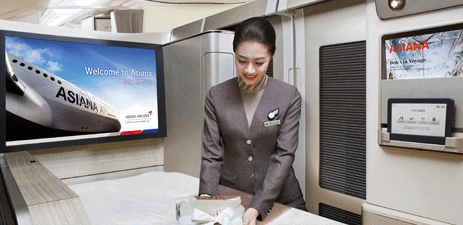 I've started checking every day to see if award space opens up on a day that works for my schedule. I am also checking award space patterns right near departure to estimate the likelihood that award space will open up for me right before departure.
How much has award space changed daily?

What is the pattern near departure?

Can I automate my search?