Activate your Chase Freedom 5% cash back categories for 2014 to earn 5x Ultimate Rewards per dollar at gas stations, movie theaters, and Starbucks until March 31.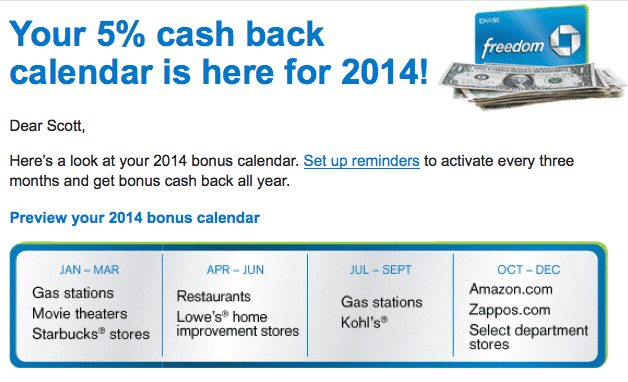 Each quarter, you can earn 5x Ultimate Rewards per dollar on your first $1,500 in the bonus categories as long you register your Freedom card. Max out the $1,500 each quarter, and you'll earn 30,000 Ultimate Rewards.
That's on top of the current sign up bonus of 10,000 Ultimate Rewards after spending $500 in three months on the card.
All these Ultimate Rewards on the Freedom can be redeemed for 1 cent cash back, so 50,000 Ultimate Rewards would be $500. Or the Freedom's Ultimate Rewards can be redeemed at a much, much better rate.
How?
Freedom's 5% cash back categories are not automatic. You have to register each quarter, which only takes a few seconds. Register for the quarter one bonus here now.
I am hoping to get the full 30,000 Ultimate Rewards on my Freedom in 2014 from maxing out the $1,500 of 5x each quarter. Quarter 2 will be the easiest because I eat out a lot, but quarters 1, 3, and 4 should be easy too since gas stations and Amazon.com sell a ton of things.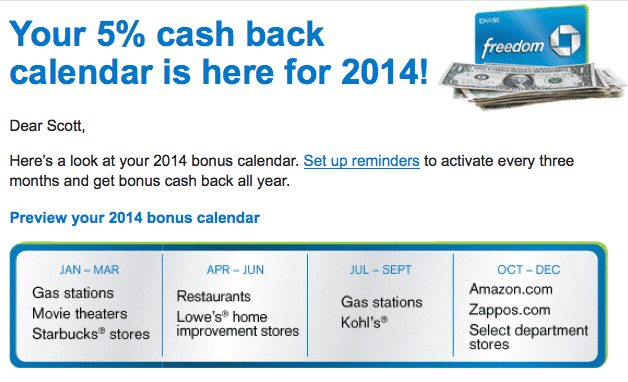 Each quarter, I'll remind you to register for Freedom's category bonuses. (Sign up to receive one free daily email every morning with all of the day's posts!) If that's not enough reminder, you can even have the cash back calendar added to your calendar at the click of a button inside the email sent to Freedom cardholders.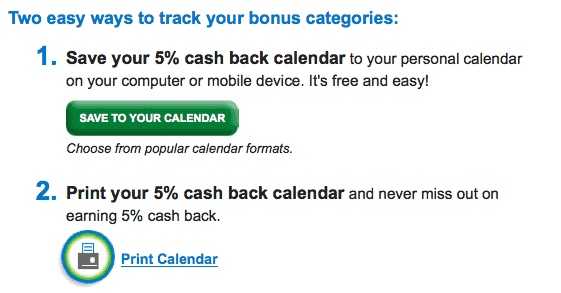 Redeeming Ultimate Rewards
Freedom earns non-transferable (to airlines or hotels) Ultimate Rewards that can be redeemed for 1% cash back, so 5x Ultimate Rewards is 5% cash back. If you plan to redeem your Ultimate Rewards that way, I am so glad you are reading this post.
Do not redeem your Ultimate Rewards for cash back!
Instead transfer your Freedom's Ultimate Rewards to your Sapphire Preferred, Ink Bold, or Ink Plus account inside your chase.com account. This is a three-step process.
1. Sign into chase.com and click on the Ultimate Rewards balance on the right side of your screen.
2.Click Manage Ultimate Rewards and Combine Points.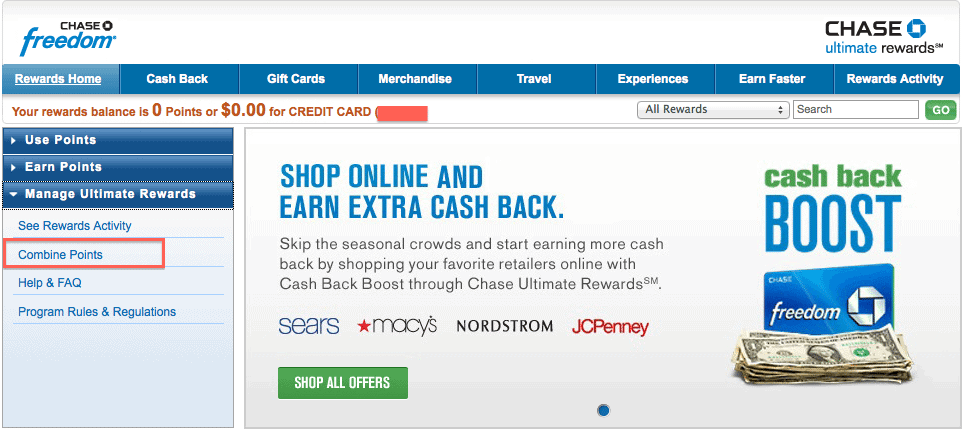 3. Enter your other card's credit card number, and how many points you want to transfer.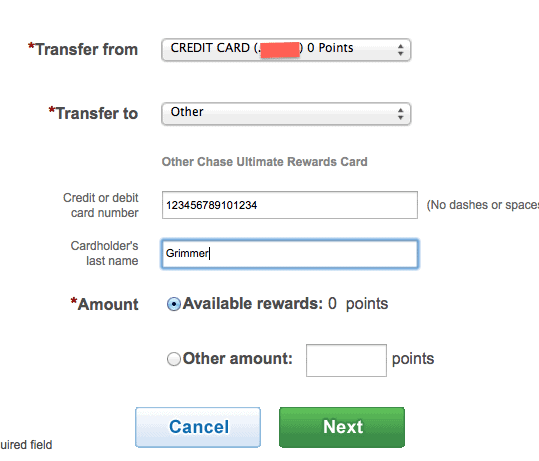 From your Sapphire Preferred, Ink Bold, or Ink Plus account, you can transfer to United, Hyatt, Southwest, and many more airlines and hotels. Transferring points should allow you to get far more than 1 cent per point of value.